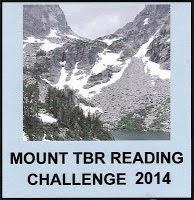 (I read this book as part of The Mount TBR Challenge. Here's to a shorter list!)
As the Type A of all Type As, I spend a lot of time planning: my day, my reading, my work schedule, my savings account deposits, my Best Friend's day, work schedule…you get the idea. I'm obsessed with articles like, "The Secret to Getting Everything Done" and "Productivity Hacks You'd Never Believe Work!" And obviously books like 9 Steps to Work Less and Do More.
Stever Robbins' book has been on my TBR list for a couple years, but for some reason I could never get into it. I finally buckled down and gave it a read last week, and now I know why it never hooked me: it didn't really teach me any new techniques.
I found the first few chapters the most helpful because they focus on bigger-picture stuff, like knowing your business and personal goals and getting rid of activities that don't bring you closer to them.
[pullquote]None of the items in Robbins' book were particularly new or novel to me, but that doesn't mean it wasn't helpful.[/pullquote]
Unfortunately the nitty-gritty productivity tips were things I've either always done naturally (staying organized), or things I'd heard or read about previously and have always incorporated into my daily routine (multi-tasking is generally not helpful, so focus on one task at a time).
None of the items in Robbins' book were particularly new or novel to me, but that doesn't mean it wasn't helpful — if nothing else, it taught me to be aware of the tactics I'm already using, and how to keep building upon those to optimize them even further.
A couple things in particular I'd like to try:
Keep a Learning Log – Anytime I learn a lesson ("Schedule phone calls for first round of intern interviews," or "The new dishwasher is super loud, so don't run it after 9pm"), drop it into a spreadsheet. This becomes a running list of "stuff I done learned already," and I can reference it at any time. Particularly helpful for developing new processes at work.
Cut the small talk – Introverts hate small talk. Turn any small talk conversation into a more meaningful one by focusing on externalities ("Isn't that painting lovely?"), then traits ("I love your hair, is it naturally curly?"), then values ("Why is that important to you?"). Find a value on which we agree and voila, instant deeper conversation!
It's also nice to know that most of the time-saving and productivity processes I've put in place for myself are things that experts recommend. Makes me feel all warm and fuzzy.
It also wants me to break out spreadsheets and highlighters, but that's a story for a different therapy session blog post.
How do you stay productive? Leave your tips in the comments!