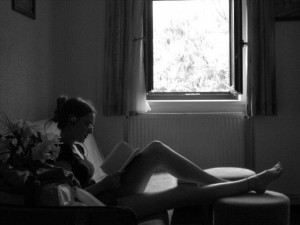 The family legend is that I was a rotten brat until I learned how to read. Suddenly my mind could go places my body couldn't; I've been hooked ever since.
Along with my book obsession comes a love of lists, organization, and the tendency to overreact when movies don't end the way I want them to.
About Bookzilla
Unless I'm celebrating Non-Fiction November, most of the books I review are fiction. I do read a lot of psychological texts about human sexuality, but I don't review many of them here. Mostly I stick to young adult fiction, mysteries, fantasy, and historical fiction. Dystopian literature and poetry almost always disappoint me.
Where else you can find me