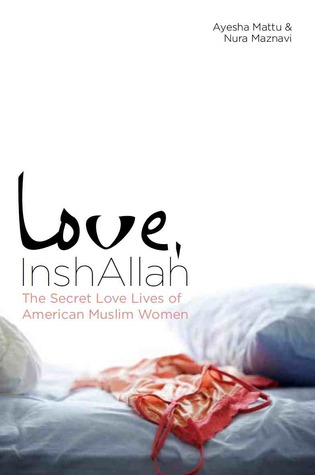 Finding love is hard, no matter who you are. But it might be a bit harder for American Muslim women.
The 25 women who contributed essays to Love, InshAllah are planted between two worlds that seem very different on the surface. They are independent American women with careers and ambitions; they are also Muslim women who want to follow the rules of their faith. At times these two things seem incompatible.
These writers lead very different lives than most Americans, but dig a little deeper and you'll see that we all want the same thing: happiness.
Interesting and challenging
For more than a decade, most Americans have not been encouraged to think well of the Muslim faith, or Muslim people. The religious and cultural divide seems too big.
But this book's writers and editors aren't interested in excuses. They want readers to understand that we all face the same challenges. How do we find love? How do we reconcile our faith and our culture? What do we do when love disappoints us? Where do we find the courage to stick with — or break — religious and family traditions?
This book was not a comfortable read for me. At first I thought it was because the writers are Muslim, and there are aspects of the religion with which I disagree. But then I realized I'd be just as uncomfortable reading stories like this written by Catholics, Baptists, or Jewish people.
Whether I'm right or not, I think most religions are too oppressive. Islam may have a reputation as being the "most" oppressive, but I know women of other religions who experience just as much pressure to stay pure until marriage, marry young, have children, and practice their faith perfectly.
I didn't like much of what I read. These women have so many expectations placed upon them, and feel unworthy and unlovable — or face ostracism from their families — if they don't do things "right." That's not something I can understand, regardless of what religion they practice.
The stories I enjoyed most were the ones in which the author took control of her own destiny, and synthesized what she believed are the best pieces of being American with the best pieces of being Muslim. There was the girl who met a man online and asked her parents to arrange a marriage with, and the woman who joined a polygynous marriage after her divorce.
The creators of Love, InshAllah shared their stories because they wanted to poke holes in the stereotypes they see playing out in the media and pop culture. The book gave me some interesting insights into the logistics of Islam — how conversion works, how divorce works, how arranged marriages work, etc. — but in the end I think it ended up reaffirming my dislike of religion in general.
Like the authors of these stories, I want to find my own way through life.
(I read this book as part of the Monthly Motif Challenge. January's challenge was to read a book with a character — or written by an author — of a race, religion, or sexual orientation other than my own.)