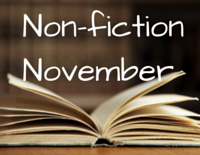 Seeing your parents grow old is a universal — and difficult — experience. In 2001, cartoonist Roz Chast could see the writing on the wall. Her parents were in their 90s, and not doing well. Her mother was in the hospital after a fall from a step stool, and her father's senile dementia kept him homebound.
Can't We Talk About Something More Pleasant? is a chronicle of two lives at their end and a daughter's attempt to make that end dignified — while not losing her mind along the way.
Quite the read
I picked up Chast's memoir at an interesting time. My husband's grandmother and my own are both well into dementia, and we've had many conversations with our families about their challenges.
The thing that struck me hardest, and yet wasn't surprising, was how much the experience exhausted Chast. Dying is messy, expensive, and often takes years. It's awful for the person dying, of course, but can be soul-sucking for their caretakers as well.
I see a lot of myself in Chast, particularly how she handles her father's dementia. She tries to be a good daughter, but frustration gets the better of her often.
The book left me shaken. It gave me glimpses into my future that I don't want to dwell on. Not only may I someday end up caring for an aging relative…I will someday be that aging, dying person. Will I be a good caretaker when the time comes, and will I end up in a home myself someday?
Can't We Talk About Something More Pleasant? isn't what I would call a fun read, but I do think it's valuable. Not only is it excellent storytelling, it also focuses on a taboo topic that should be talked about more. Even if it makes us uncomfortable.
(I read this book for the Monthly Motif Challenge. November's challenge was to read a book I've been meaning to get to all year but haven't yet.)