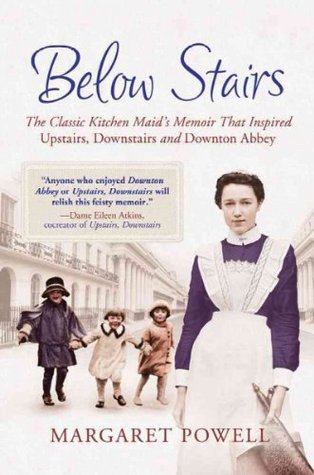 Margaret Powell didn't finish her education until she was nearly 60 because she spent the end of her childhood and many years thereafter as a kitchen maid and cook. She scrubbed floors and vegetables, washed dishes and ironed bootlaces, and worked from before sunup until long after sundown.
Originally published in 1968 and republished again in 2012 in the wake of the incredible popularity of shows like Downton Abbey, Powell's memoir Below Stairs takes the reader through the servants' domain, laying bare its often brutal ways.
Very well done
After reading Maid to Match during and after my return from visiting Biltmore, I was excited to get my hands on copies of some of the other books I saw for sale there. Below Stairs was one of those books, and I'm glad I read it.
Maid to Match was by no means poorly done, but in the end it's fiction, and more than a little romantic. Powell's book was a nice palate cleanser, a more realistic depiction of what life was like for many servants at the turn of the century.
I enjoyed the first person narrative and Powell's almost stream-of-consciousness writing style. It's obvious that she was a firecracker as a young person, and remained so even when writing her book. She wasn't content to be a kitchen maid — or even be "in service" — any longer than she had to.
Below Stairs is short, a little over 200 pages, and left me wanting more. Fortunately a few years after publishing her memoir, Powell wrote Servants' Hall: A Real Life Upstairs, Downstairs Romance, which chronicles the story of an under-parlourmaid named Rose who elopes with the family's only son (scandalous!).
If you're a fan of Maid to Match, Downton Abbey, or any other similar stories and want to give non-fiction a go, I highly recommend Margaret Powell's memoir.
(I read this book as part of Non-fiction November. Click the link to see posts from this and previous years!)