(Saturday Snapshot is brought to you by At Home With Books. Join us!)
Last year my better half and I took a trip to Colorado to visit with friends. It was a great trip, and I could not stop taking pictures — especially of the mountains. I've lived in Texas all my life, so being around mountains was awe-inspiring and a little frightening.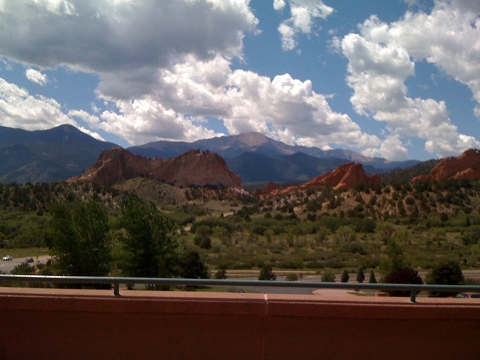 This was taken from the viewing deck at the information center for The Garden of the Gods. The rocks there are enormous, and rust-red. We saw lots of people rock climbing, but we kept our feet on the ground. 🙂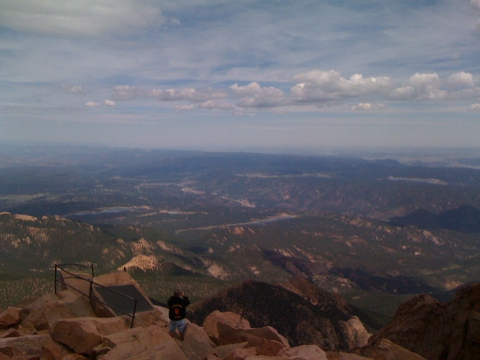 We also took the train up to the top of Pike's Peak. 14,000 feet up! The air was really thin, but the views were incomparable. I stayed well away from the drop offs (unlike the idiot I caught in this photo), but I still felt like I was going to fall off the edge of the world. But man was it beautiful.