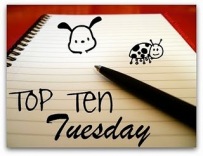 (Top Ten Tuesday is a weekly meme brought to you by The Broke and the Bookish.)
I don't read many books about tough subjects—because they're, you know, tough—but there's some that are so well-done you can't help but find them interesting.
Tough stuff, but well-done all the way around. What would you add to this list?