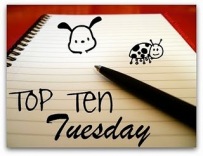 (Top Ten Tuesday is a weekly meme brought to you by The Broke and the Bookish.)
Book covers are one of those things that I don't really think I pay much attention to…until I start paying much attention to them. Obviously they're responsible for catching your eye in a bookstore, but since I often hear about a book before I see a copy of it, it's harder for me to think of covers that have drawn me in. Looking back, though, I can think of some.
Something Missing (Matthew Dicks) – Great color palette, teases the plot nicely.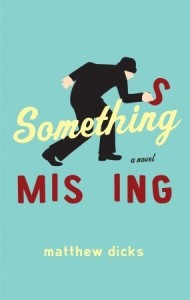 Stiff (Mary Roach) – I discovered Mary Roach because I saw this cover from across the store. It tells you exactly what it's about.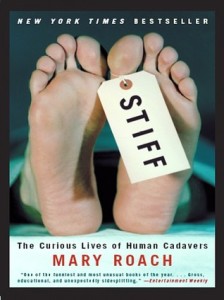 Bonk (Mary Roach) – Love the ladybugs. Gets the point across without being crass (plus it's a little funny).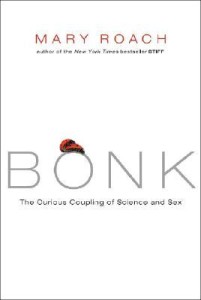 Graceling (Kristin Cashore) – Bad-ass chick. With a sword. Also, I love the snowflake pattern around the edges.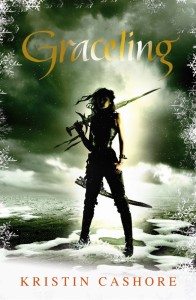 Fire (Kristin Cashore) – Another bad-ass chick. With a bow and arrow and a slammin' dress.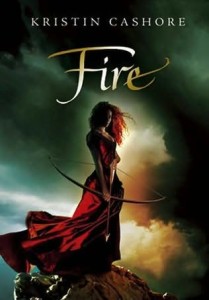 Big Red Tequila (Rick Riordan) – The skeleton is wearing cowboy boots and drinking booze. What's not to love?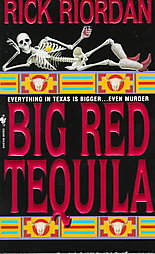 Gods Behaving Badly (Marie Phillips) – Two words: Happyface. Underwear.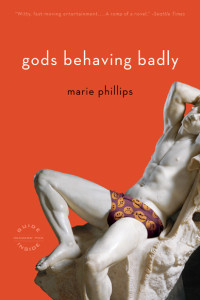 Graveminder (Melissa Marr) – Possibly my favorite cover on this list. The building is all kinds of foreboding, and I love the colors and how the photo gets a bit fuzzy around the edges. And that quote? Shudder!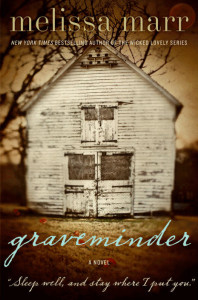 The Girl Who Circumnavigated Fairyland… (Catherynne M. Valente) – Beautiful colors, and beautiful illustrations that are sprinkled through the entire book.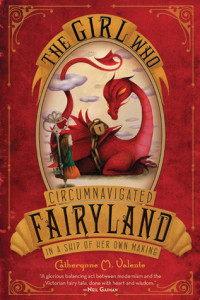 Let's Pretend This Never Happened (Jenny Lawson) – It's a taxidermied mouse dressed like Hamlet — skull, cape, and all. I also love that its subtitle is "A Mostly True Memoir."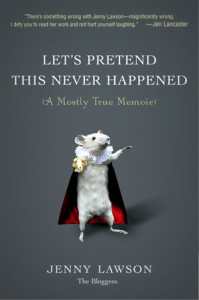 I'm doing a giveaway of a special edition of Neil Gaiman and Terry Pratchett's Good Omens. The contest ends May 26th, so enter now!