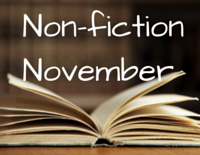 The famous and profitable friendship between Julia Child and Avis DeVoto began rather innocently in March 1952, when Julia wrote a letter to Avis' journalist husband after his column in Harper's on American knives. Avis responded in place of her busy husband, and what began as a semi-professional relationship bloomed into a lifelong friendship.
As Always, Julia includes letters from 1952-1961, an exciting and trying time for both women. In 1952, Child had just begun work on what was to become Mastering the Art of French Cooking, and DeVoto had two children and an overworked husband.
Child doubted that she would ever be able to publish her book, and it was mainly though DeVoto's publishing connections and belief in Child that the thing ever got off the ground.
The letters contain gossip, political talk, family updates, and endless recipes. But more than a chronicle of the creation and publishing of arguably the best French cookbook, As Always, Julia is about the close friendship between two intelligent, witty, stubborn women.
A little slow, but great
I've never been a big fan of books of letters between people. The "plot" doesn't move forward fast enough for me, and I often get bogged down in historical or cultural details of the time.
As Always, Julia had similar issues for me, and I think the reason I enjoyed it as much as I did was because I've seen the film "Julie and Julia," which covers Child's whole story arc in a few hours; this somehow made it easier for me to read through letters that cover a nearly 10-year period.
It was interesting to read about the genesis, creation, editing, and final publication of Mastering the Art of French Cooking, but I enjoyed more the day-to-day little things about which Child and DeVoto wrote. A couple quotes that stuck out to me:
"I never want to throw anything away and Paul wants to throw everything away; so between us it works out quite reasonably. (In one of Paul's throw-away moods, we threw out our marriage license, some years ago, which was going a bit far, I think.)" (Child, 1953)
"…well, dear, I am no lady and I argue loudly and lose my temper and it's disgraceful. [Bernard] is the greatest comfort. He is a profound political thinker—he knows everything—and when he's in the mood to expound he speaks with the tongues of angels and I am awed and reverent and uplifted and thank God I got him. I forget that he only wants to eat baked beans and never moves a finger around the house. How I wish you could hear him…he can cast such light into dark places and he is always right. About politics, I hasten to add in a wifely way." (DeVoto, 1953)
As Always, Julia was an excellent addition to this year's Non-Fiction November, and it's a book that lovers of letters and Julia Child will enjoy. Funny, informative, and a fabulous tribute to two tough ladies.
Do you enjoy books of letters? What's your favorite Julia Child recipe?