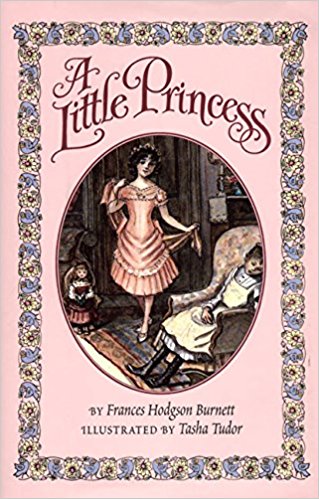 Sara has led a life many children can only dream of, surrounded by every comfort and a papa who adores her. She is not eager to attend the English boarding school in which her father has enrolled her, but knows that she should face any adversity like a brave soldier.
When her father dies in India, Sara is left penniless. She must be a servant in the school she once attended, despised by her former classmates, with only her imagination for company.
No matter how unbearable her life becomes, Sara is determined to meet her trials with head held high. "If I am a princess in rags and tatters, I can be a princess inside."
Simply lovely
I've seen the 1995 film adaptation of Francis Hodgson Burnett's classic about a million times — I'm not sure how I made it this far without reading the novel.
Much like her other novels, including The Secret Garden, Burnett's A Little Princess is philosophy masquerading as children's literature. In this case it's about being who you know you are inside, even when the outside doesn't match.
Normally I hate a Mary Sue. Sara is so good and sweet that she should be unbelievable as a character. Maybe it's because she's got a bit of a temper, or because her life takes such a terrible turn that my sympathy outweighs my annoyance.
I love that her principal forms of escape are books and storytelling. She uses her imagination to help herself and her friends forget, for a time, how hard their lives are.
Like a lot of books from the 1900s, A Little Princess does sometimes feel a bit paternalistic. The characters are black and white (either fully good or fully bad), and the entire premise is a bit far-fetched.
Yet there are some good lessons about facing adversity and blooming where you're planted. Hodgson clearly believes in the power of storytelling and fantasy to lift us from pain and sorrow, and remind us that there is still magic in the world.
(I read this book for the Monthly Motif Challenge. July's challenge was all about fantasy and fairytales.)