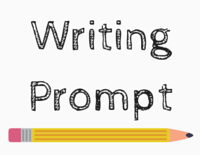 (This month's writing prompt is Handle with Care: Write about a very fragile or delicate object.)
I went with haiku because I'm a masochist.
Heart
When you hold my hand,
You hold my heart in your grasp.
Please don't squeeze too hard.
Rose
My cheeks are your rose.
I save my best colors for you.
Lean in and kiss me.
Egg
So small and fragile.
Yet contained within is the
Secret to the world.
Peace
Put down your weapons.
We don't have room for them here.
Let's hold hands instead.
Bones
The crack, the splinter.
Red and white exposed to air.
Only time can mend.
Silence
A pressing stillness.
Feeling the heartbeat, the breath.
Breathe deeply with me.