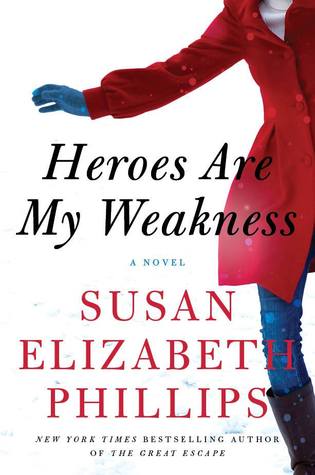 Peregrine Island, Maine, is the last place on earth Annie Hewitt wants to be. Her career as a ventriloquist has fallen apart, she's deep in debt, and her mother has just died. The only things she has left are her puppets and the island cottage her dying mother insisted hides some kind of "legacy" that will solve all her problems.
And if the island is the last place Annie wants to be, Theo Harp is the last person she wants to meet. Theo, the psychopath who tortured her as a kid and got rich and famous writing about other psychopaths. He wants Annie gone, but his threats no longer intimidate her.
For one thing, Annie's got bigger problems. Every day she goes without finding her mother's "legacy" is another day wasted, but strange things keep happening. Someone cancels her grocery order while everyone else's is delivered by boat as normal; the cabin is broken into; and worst of all, someone is messing with her puppets.
Are these just harmless pranks, or does someone want Annie dead?
Gloriously Gothic
Nothing soothes the savage soul like a modern Gothic romance novel. Susan Elizabeth Phillips' book has it all: a plucky heroine, a brooding hero, a creepy old house, and secrets, plus general skullduggery and puppets (that last one's why it's "modern").
Annie is independent and stubborn, so of course I liked her immediately. She spends most of her time alone, and has come to rely on the voices of her puppets to guide her. This brings up some interesting themes, and I love the way Phillips integrates these "characters" into the story.
Theo did something horrible to Annie years ago, and clearly the reader is supposed to distrust him as much as she does. But the deeper in trouble Annie gets, the more she finds herself relying on Theo. And he is a rather amazing male specimen. If she has to be trapped on a freezing cold island for two months, she might as well have a little fun.
The mystery is well done, although the ending (spoiler alert!) felt a little anticlimactic — which made me think of Jane Austen's Northanger Abbey, itself a critique of the Gothic genre. There's also some really harsh and beautiful moments in a subplot featuring a little girl who's seen things no one should see.
Heroes Are My Weakness may have a whiff of Gothic about it, but at its core it's a romance novel — a damn good one. It's steamy without being smutty or (overly) cheesy, and is overall a well-written novel that kept me hooking (and smiling) to the last page.