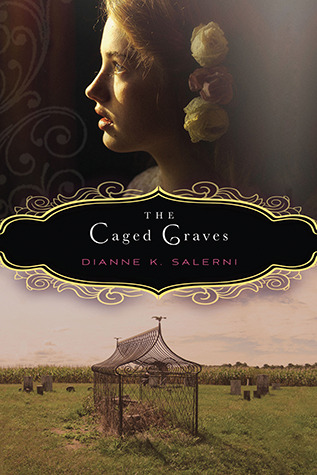 When Verity Boone returns to Catawissa, Pennsylvania in 1867, the warm welcome she expected is anything but. She barely remembers her own father, and her fiance isn't anything like the man with whom she's exchanged tender letters.
Even worse, when walking through the town graveyard Verity spots her mother's grave — outside the cemetery wall and surrounded with an iron cage. No one seems willing to tell her why, but rumors of buried treasure and witchcraft fly thick and fast.
Determined to discover the truth of the caged graves — and clear her mother's name — Verity starts asking questions. Most people in Catawissa want to keep the past in the past, but there are some interested in the local legend of hidden Confederate gold. Were the cages built to keep someone in…or someone else out?
Good stuff
Author Dianne K. Salerni spotted two real caged graves in Catawissa; when she couldn't find any information about why they exist, she made something up. That "something" became The Caged Graves.
I'm never one to resist a good mystery, especially when it's got fun stuff like the supernatural, Confederate gold, and a town full of people you're not quite sure you should trust.
The story is well paced, with some nice twists and tense moments. It's got a lovely ghost story feel, something you'd tell at a Girl Scout sleepover and scare the stuffing out of your companions.
But not great (spoilers!)
The Caged Graves was fun, but as I mull it over post-read I think it's got some flaws.
First was the prologue. It didn't really need to be there. The connection between it and Verity's story doesn't happen until several chapters in, so I wasn't sure if I needed to remember the information.
I was also disappointed in the truth of the caged graves — nothing supernatural or particularly exciting, just that same old sin, greed. Of course this is how things usually go in the real world — think grave robbers, not vampires — but even so it was kind of disappointing.
Throw in the obligatory love triangle (something we've come to expect from 17 year-old female protagonists) and you end up with a book that, while good, is also frustrating.
I'm not saying you shouldn't read it, or that I didn't enjoy The Caged Graves. What I do know is that there are better books out there.