Best Friend was gone for a week, which meant I spend six days not getting enough sleep, eating junk food, and reading the kind of books I call "brain candy." They're sugary, light, bad for you in large amounts — and it's impossible to stop reading them.
First, the sexy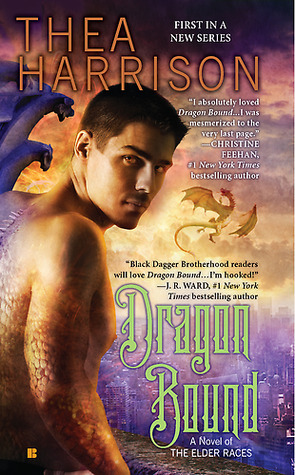 My history of naughty novel-reading is well-established, but I hadn't read a true "bodice ripper" in a long time, mainly because my Inner Feminist is a gigantic bitch and thinks reading novels with such pronounced female stereotypes means immediate suspension of my Feminist Card.
There's always an inciting incident — this time it was reading The Husband List. Around that time I also perused Book Riot's article, "47+ of Your Favorite Books About Dragons" and started investigating Thea Harrison's Elder Races series.
The first novel, Dragon Bound, was everything cliché and dirty and ridiculous and awesome as its cover art suggests. It was a fun fantasy read, and I loved every second of it.
Then, the sweet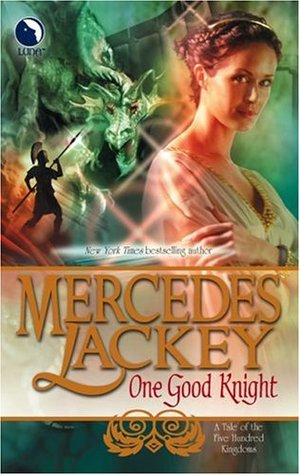 One Good Knight is the second in Mercedes Lackey's Five Hundred Kingdoms series, and ended up being more sweet than sexy. It was more story-focused and far less stereotypical, and had some great twists that took the story in directions I didn't expect. Lackey has also built a much more interesting world, and I plan to continue reading the series.
And I'm gonna read more of Harrison's series too. Because in the end, I love candy.
Have you read either of these series?