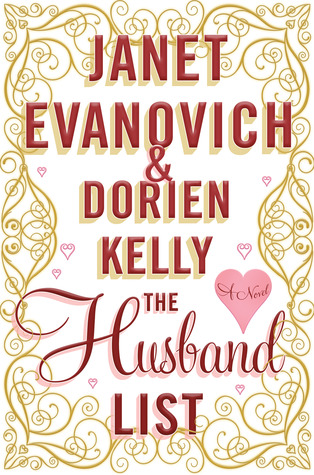 It's the heyday of the Gilded Age, and American heiress Caroline Maxwell is about to go postal. Her mother's efforts to marry her off — preferably to creepy almost-duke Lord Bremerton — are growing more desperate by the day…as do Caroline's attempts to thwart the wedding plans.
What Caroline wants is passion — something Jack Culhane appears to have in spades. He's unconventional to be sure, an Irish-American with a great deal of new money and no title. But there's something about him that makes Caroline's heart beat just a little faster, and it appears the feeling is mutual.
Will true love prevail, or is Caroline doomed to spend the rest of her life in a passionless marriage?
You gotta love a good romance novel
Best Friend's grandmother reads about as much as I do, and she loves passing books back and forth. Over the holidays she gave me a couple mystery novels and The Husband List (by Janet Evanovich and Dorien Kelly).
I had Holiday Brain for most of December (okay, and I've technically still got it now), so reading this silly, sweet little story was just what I needed.
Yes, Caroline is a bit of a foot-stomping, chocolate-cake-sneaking, bluestocking stereotype; and yes, Jack is your typical devastatingly handsome, upstanding, unconventional-but-not-crazy Prince Charming…but you know what? Who cares! They're good people, they love each other, and they end up living happily ever after.
With its mix of humor, a whiff of mystery, and a heaping spoonful of heaving bosoms and secret assignations in carriages, The Husband List is a fun, light read that left me feeling happy. What more can you ask for from a good book?
What's your guilty reading pleasure?