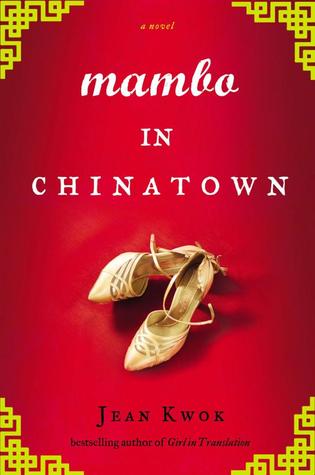 Charlie Wong was born in America, but has spent all of her 22 years in New York's Chinatown. Her widower father, suspicious of Western ways, has kept Charlie and her 11 year-old sister Lisa close. In contrast to her bookish sister, Charlie is a bit of a screw-up. She didn't do well in school, is chronically single, and works as a dishwasher in a Chinese restaurant.
But things change when Charlie accepts a receptionist job at a dance studio downtown. The lessons she learns at the studio force her to take a closer look at her life, what her father and community expect of her, and what she wants for herself.
As Charlie gains new strength, her sister is losing it. Lisa is sick, but their father refuses Western treatments. Can Charlie save her sister without losing herself?
Marvelous
I enjoyed Mambo in Chinatown. My heart hurt for Charlie, who's clumsy and unhappy and doesn't know where she fits in, or who she even is. As an ABC (American-born Chinese) she is expected to rely on tradition, even if it goes against what she has learned as an American.
The conflicts between these two worlds are central to the plot. Charlie likes the changes in her life, but has to hide them from a disapproving community. She doesn't want to disappoint or anger her father, but she knows things can't continue as they've been.
Jean Kwok's novel focuses on Chinese culture and traditions, but I think young people from all backgrounds experience similar challenges. Families of all kinds can be resistant to change, reluctant to let their children leave the nest and do something different than their parents. It's a universal experience, and made me feel closer to Charlie despite our differences.
All the dancing stuff was fun, too — mainly because it was Charlie's springboard into better understanding herself. The romance stuff was nice (and secondary, which I appreciated).
I loved Charlie's little sister Lisa as well. The two have an almost mother-daughter relationship, and it was fun seeing that progress through the novel. I suspected the truth of Lisa's illness long before the truth was revealed, and am glad Kwok took it in the "better" of the two directions I thought it might go.
Mambo in Chinatown is a lovely book about growing up and making your own choices. I think almost anyone would enjoy it, but it would be especially cool book for parents and daughters to read together.