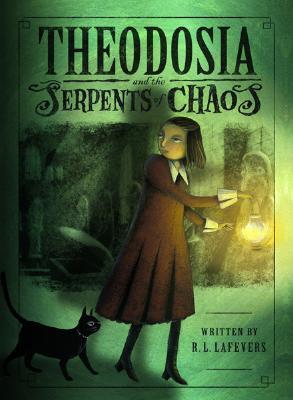 Theodosia Throckmorton is only 11 years old, but she's already got her hands full at London's Museum of Legends and Antiquities. Her father is the head curator and her mother a famous explorer, but neither of them ever seem to notice the powerful curses and black magic spells attached to the relics they bring home.
Normally Theo is able to nullify many of these curses; but when her mother returns from a trip with a powerful amulet known as the Heart of Egypt, Theo finds herself battling against a curse that threatens to destroy the British Empire and start a global war.
In a nutshell…
Precocious pre-teens can be challenging to get right, but this first novel of R.L. LaFevers' Theodosia Throckmorton series gets it completely right.
Theo behaves just a bit older than her 11 years, but this comes with the territory of having to babysit her oblivious father and remove black magic curses from Egyptian artifacts.
The story is nicely paced, and sets the reader up well for the rest of the series. The bad guys are sufficiently scary, the main character smart and spunky, and the parents bumbling and blissfully unaware.
Readers who enjoyed The Sweetness at the Bottom of the Pie or even the original Nancy Drew series will find within the pages of LaFevers' novel enough adventure and humor to keep the pages turning. Recommended!