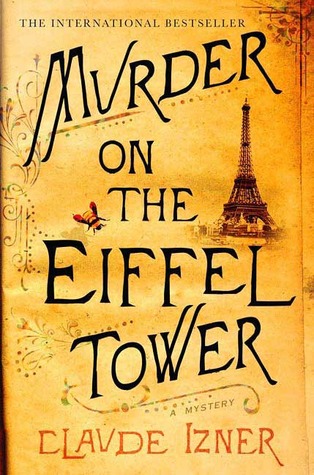 1889 is an exciting time in Paris, not only because of the World Exposition, but also because of its centerpiece, the newly-constructed Eiffel Tower; thousands of people brave its dizzying heights in order to experience the modern marvel. But for one unlucky woman her trip up the Tower is her last.
The police insist that the woman's death—and the several occurring in the days after—are the result of bee stings. Victor Legris, bookseller and amateur journalist, isn't convinced however, and is determined to uncover the truth. But the list of suspects starts out long and continues to grow, encompassing mentors, love interests, and a cast of characters you're never quite sure you can trust.
Not my favorite
At this point it's well-established that I don't like French novels; and now I think I'll have to extend this dislike to novels set in France…especially in the 19th century.
I wanted to enjoy the mystery, but kept getting distracted by all the…well, nothing, really. The novel was more than halfway done before the plot got moving, and by then it was too late and I couldn't get engaged. There were a lot of words and situations, most of which didn't seem to matter.
Murder on the Eiffel Tower is the first in a series, one I definitely won't be continuing.