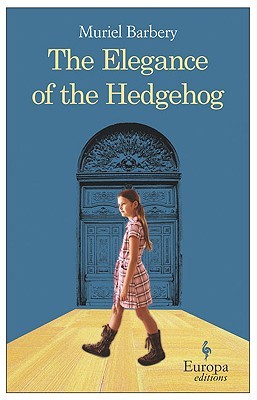 **Spoiler alert: This spotlight contains spoilers for The Elegance of the Hedgehog. Proceed with caution.**
This book was—in a word—awful. It started off badly, got a little better, but then quickly spiraled down into lameness from which I'm not sure if it recovered — I snorted in disgust and threw it down on the sofa a few chapters before the end, and nothing on earth could make me pick it back up again.
Reasons it failed
I disliked this book for two reasons:
1. It smells like pretentious in here
Could this book have been any more French, any more pretentious, or any more filled with useless blather that did nothing to forward the plot? Barbery's novel reads just like the character Paloma's journal: the pseudo-intelligent philosophical ramblings of a 12 year-old. It felt like the author was trying to come across as smart, and make these sweeping statements about culture and the wealthy and poor and blah, blah, blah.
I ended up doing a lot of skimming, trying to find the plot — which didn't actually begin until half a dozen chapters into the novel, anyway.
Dull, dull, pointless, and more dull.
2. That ending. What. the. F**k.
As soon as Renée got hit by that car or bus or whatever it was, I literally threw the book over my shoulder onto the sofa. Just as we're getting into a plot, just as we're starting to have hope for her, blam! Dead.
What lesson is that supposed to teach? What point could there possibly be for Barbery to kill off a character just as that character is learning to be herself, and has made a couple friends? Why should a reader waste his or her time on this book?
I don't know. Which is why I'm not. Onto something—anything—else.