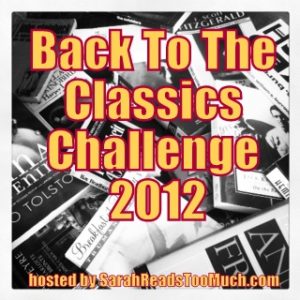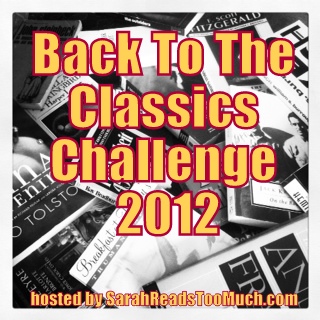 (I read this book as part of the Back to the Classics Challenge. Click on the link or image to join in the fun!)
When he hops aboard the Orient Express, Inspector Hercule Poirot expects a quiet trek across Europe. But when one of the passengers is killed in the middle of the night, Poirot quickly realizes that there's nowhere the murderer could have gone — which means he or she is still on the train.
Clues and suspicions mount as the inspector questions each of the passengers, conductors, and train workers; an extra layer of complexity is added when it's discovered that the murdered man himself was no saint.
Time is running out for the genius inspector, who must solve the crime before the train can arrive at its destination, and the murderer disappears into the night.
Clues, suspects, & murder, oh my!
I love mystery novels, and am surprised at myself for having gotten this far in life without reading an Agatha Christie novel. The stars finally aligned this year with a mention from my Mother-in-law of how much she likes Christie's works, plus the totally insane "The Unicorn and the Wasp" episode of Doctor Who, in which Christie features (as a character).
Hercule Poirot and his Sherlockian abilities feature in dozens of novels, stories, and television shows, but perhaps his most famous tale is Orient Express. And I can see why — it's awesome.
If you're looking for action-packed, you'll be disappointed. But if you're a fan of taking in clues, puzzling them out, and trying to figure out "who dunnit," check out Murder on the Orient Express.
Challenge credit
Agatha Christie is the goddess of the mystery novel, and those who haven't at least heard of Murder on the Orient Express cannot call themselves connoisseurs of classic mysteries.