(Saturday Snapshot is brought to you by At Home With Books. Join us!)
These pictures were taken a few weekends ago at Our Lady of the Atonement Catholic Church. My Best Friend is in choir at a nearby university, and one of their concerts was held in this beautiful place.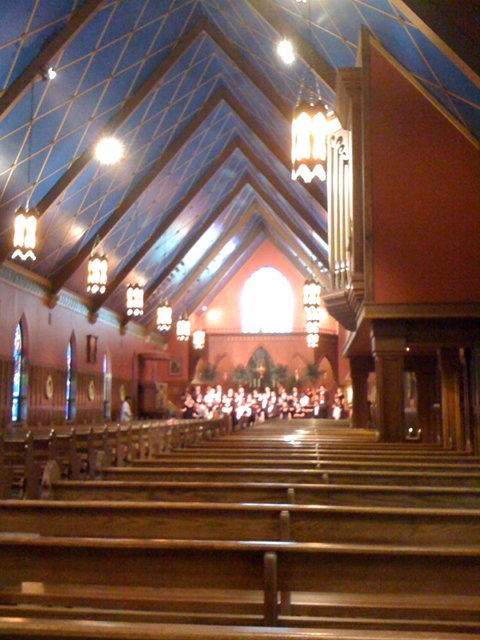 I've not spent much time in Catholic churches, but a friend told me that they typically aren't this colorful. The ceilings were a beautiful shade of blue, and the wall in the middle was a burnt red. It was really pretty.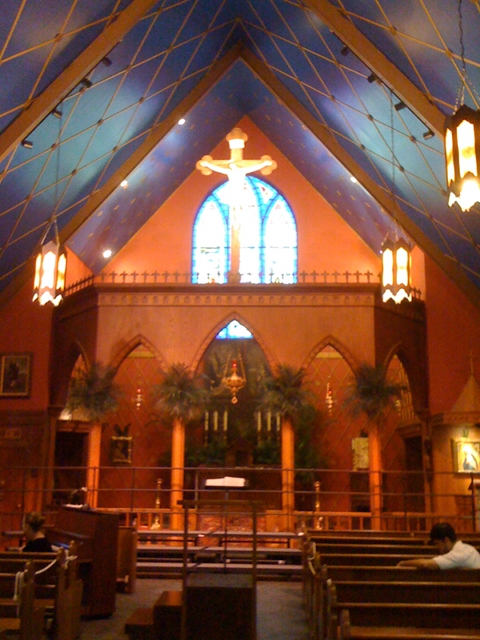 A close-up of the front.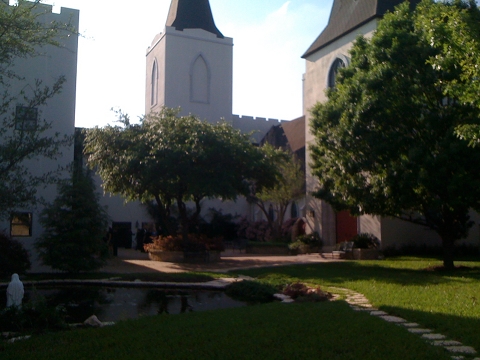 The sanctuary was beautiful, but I fell in love with the little courtyard just outside. The weather was perfect, and the shade was just enough to keep the temperatures cool. There was a little waterfall running into the pond, and the sound was very relaxing. You'd never be able to guess the church is smack in the middle of a city of a million or so.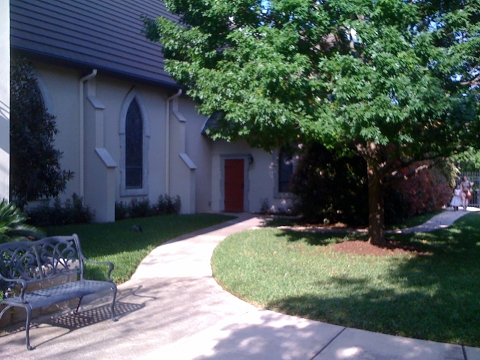 I just love a red door. Don't you?