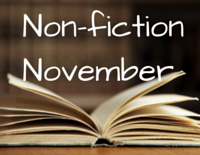 In the summer of 1916, best friends Dorothy Woodruff and Rosamond Underwood are feeling a little trapped. Their post-college graduation tour of Europe has them chafing at the idea of attending New York's teas and balls, and angling for eligible husbands.
To their parents' consternation and mild concern, the ladies accept the two teaching positions available in Elkhead, located in the wilds of northwestern Colorado. There they live with homesteaders, ride horseback to school through blizzards, and teach children who have never heard the Pledge of Allegiance.
The year they spend teaching changes their lives, and eventually the life of Dorothy Wickenden (Woodruff's granddaughter). Wickenden's discovery of the womens' letters inspired her to reconstruct their adventure; Nothing Daunted: The Unexpected Education of Two Society Girls in the West was the result.
An incredible journey
I heard about this book way back during the summer—right around the time I read Pistol Packin' Madams and Sin in the Second City—but didn't pick up a copy until last week.
The thing that most struck me about this book was the juxtaposition of modern and rural life. Dorothy and Ros were society girls from New York, a city where automobiles were quickly replacing horses, and electricity was available to most people. They came from relatively wealthy families, and had never known poverty. In contrast, Elkhead was barely settled, and those who could manage to eke out a living there did so at a high price: children and adults alike died from disease and/or starvation, and the long winters were harsh.
The few places in which the modern and rural intersected were particularly strange. Several people who lived in the nearby larger town of Hayden had automobiles, although in 1916 no car had been able to make the drive between the towns, due to the bad "roads." Dorothy and Ros attended a birthday celebration where the guests greeted the host with, "Happy birthday! Now show me the flush toilet!"
I was glad to see that Nothing Daunted was less a tale of the hardships of the Wild West, and more of a peek into the journey that changed the lives of its main characters. I admit I skipped some parts of the earliest chapters (that describe the history of Dorothy and Ros' families), and here and there throughout (when the author talked about the politics of the time, as well as the ups and downs of the coal mining industry).
Rites of passage
The "rite of passage" is an ancient concept, but it's present in all countries and times. Their year teaching in Colorado was an adventure for Dorothy and Ros, but it also helped them grow, gave them a different perspective on the world, and cemented their bond of friendship for the rest of their lives.
Nothing Daunted reminded me of my own rite of passage: spending a month in Prague, Czech Republic — a place my father, for some bizarre reason, called "a third-world country." I did new things, met new people, tried to learn a new language, and learned the history and culture of a place very different from the small Texas towns in which I had lived.
It was bizarre and frightening and wonderful, I wouldn't have missed going for anything, and it changed my life. And I think that's how Dororthy and Ros felt, too.
What was your rite of passage? How long do you think you would have lasted in Elkhead, Colorado in 1916?