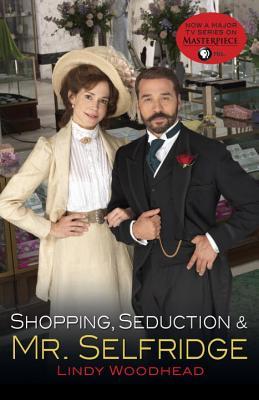 Humanity has been trading money for goods and services for centuries, but the shopping experience we know today can be attributed directly to one man: Harry Gordon Selfridge.
Selfridge began as a stock boy at the legendary Marshall Field, and over 25 years climbed the ranks to junior partner. His creative marketing efforts put Chicago on the shopping map, and in 1909 Selfridge hopped the Pond to begin his own empire on London's Oxford Street.
England was a cultural hub, but the typical shopping experience was high-pressure, rushed, and for the wealthy only; Selfridge's changed everything.
From the moment it opened, Selfridge's aimed to make the shopping experience as pleasurable as possible, for every customer who came through the doors. One could find the basics — clothes, linen, dishes, cosmetics — as well as pricey luxuries and incredible window and floor displays. Customers could enjoy lunch accompanied by a live orchestra, then take an elevator ride to the rooftop garden for a spin around the ice skating rink.
Yet for all his brilliance, Selfridge had a notorious weakness for gambling and pretty women. The Gilded Age could not last forever, and when it came to an end, so would Selfridge's empire.
Just riveting
Have you heard of the twice-yearly sale? Have you noticed that fragrances and cosmetics are always situated right in front of every Dillard's, Macy's, and Nordstrom? Don't you love feeling the cashmere sweaters or silk shawls on display tables in stores?
You have Harry Gordon Selfridge to thank for these things. They simply did not exist before Selfridge. He did for shopping what David Ogilvy did for marketing, and the world has never been the same.
Shopping, Seduction & Mr. Selfridge is a fascinating look at Selfridge's business and personal life. He was a genius of sorts, changing forever how people shop and how stores are organized and run. But he was also a gambler, easily seduced by both cards and a pretty face.
Reading about Selfridge's slow — and then suddenly rapid — descent into penury was interesting, but inevitably depressing. As a marketer myself, I enjoyed much more author Lindy Woodhead's descriptions of Selfridge's marketing strategies and campaigns, and his simple but revolutionary approach to shopping.
Shopping, Seduction & Mr. Selfridge has been one of my favorite summer reads, and I recommend it to anyone who enjoys history, marketing, and the intersection of the two.