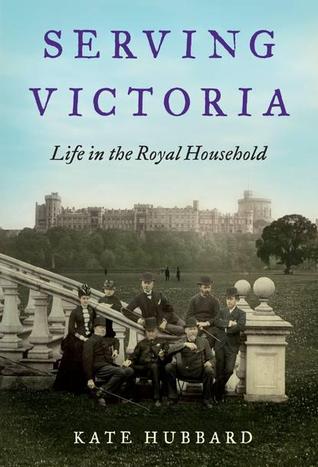 "Your first duty is to God; your second to your Sovereign; your third to yourself." Such was the belief of those who served England's Queen Victoria throughout her 63-year reign. Their positions — governess, maid-of-honor, chaplain, physician — were dull and grueling, but gave them an up-close look at a world few could ever see.
Using the letters and diaries left behind by six of Victoria's staff, Serving Victoria: Life in the Royal Household gives the reader intimate insights into life in the royal court.
Seen through the eyes of these individuals, the Queen becomes more than the plump aristocrat preserved in photographs. She is funnier, kinder, more emotional, more selfish. Serving Victoria is the perfect counterpoint to the stoicism and prudery associated with the era.
A detailed look into a hidden world
I would never have made it as a servant. I can't decide which would be worse: the body-breaking work of a 20th-century kitchen maid described in Below Stairs, or the mind-numbingly boring responsibilities of the high-ranking servants described in Serving Victoria.
The bulk of everyone's time appears to have been spent…well, sitting around. Sitting around eating, sitting around waiting, sitting around on a train or boat on trips back and forth between Windsor, Osborne, and Balmoral. If the book were only about that, it wouldn't be much of a stretch to consider it as boring as the job it describes.
Fortunately for us, the Victorians were prodigious letter writers. Sent to friends and family and preserved through the years, these letters show us what was happening behind the curtain.
Queen Victoria was — if you'll pardon the phrase — an odd bird. She reinstated many of the court formalities ignored  during her predecessor's reign, but was known to break into giggle fits and gobble unhealthy food. She had a desperate need to control everything and everyone around her, but shied away from confrontation.
Serving Victoria does go into some detail about the politics of the time, but for the most part it focuses on the Queen and those closest to her. Despite not being a scintillating page-turner, it's still worth reading if you're looking for a different slice of the Victorian era.