New responsibilities at work mean that I am once again feeling out of my comfort zone, so once again I have turned to books for assistance and comfort. These three books have been my constant companions these last few weeks.
The Subversive Copy Editor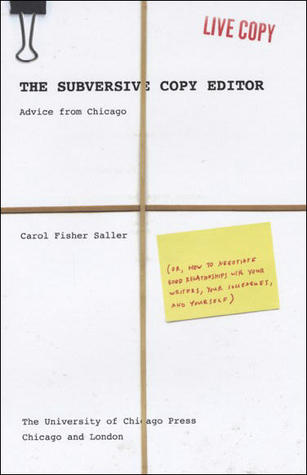 Author Carol Fisher Saller is a senior manuscript editor at the University of Chicago Press and the editor of The Chicago Manual of Style Online Q&A.
She spends a lot of time mediating grammatical disputes between authors and her fellow editors; The Subversive Copy Editor is the result of such arguments.
It's a meaty book despite its mere 148 page, covering such topics as putting the reader first (instead of the author or editor), the importance of flexibility when it comes to editing an author's style, and the nearly heretical idea that a piece of content can never be perfect.
I breezed through this one pretty quickly, but I can tell that it's already having a (hopefully positive) affect on my work.
Writing That Works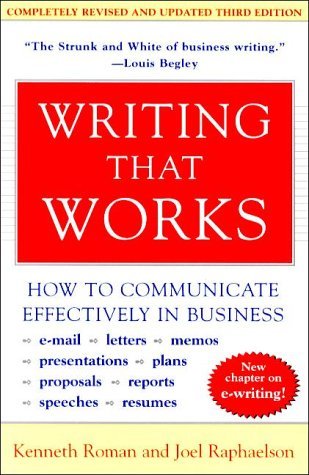 This book's subtitle, How to Communicate Effectively in Business, pretty much spells out its goal. Authors Kenneth Roman and Joel Raphaelson cover the etiquette and best practices of communicating through and creating content in emails, letters, memos, presentations, plans, proposals, reports, speeches, and even resumes (I'm especially looking forward to that last one).
The book was originally published in 2000, so I wouldn't be surprised if some of the references are outdated — the web world moves fast. But I've heard good things about it from multiple sources, so it's on my shelf.
The Copyeditor's Handbook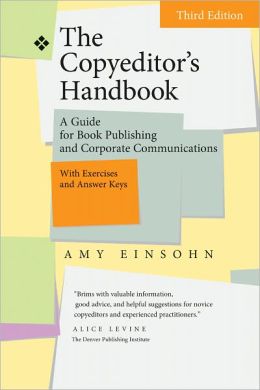 This one set me back almost $30 (in paperback!) and includes exercises and answer keys, which makes me think it's a Journalism or English class textbook.
At over 500 pages it's a chunkster and looks like it might be better as a reference source than as something one reads all the way through, but author Amy Einsohn appears to be a respected teacher and writer so I expect I'll get a lot from it.
Thank goodness for educational resources
It's comforting to know that no matter what work-related situation I find myself in, there are probably at least a dozen books I can find that will educate me on the subject.
My experience thus far as a Managing Editor has been frenetic but fun (or at least edifying), and I'm excited to take it to the next level soon.
Have you ever picked up a book to educate yourself on a new subject, work-related or not? Let me know in the comments!