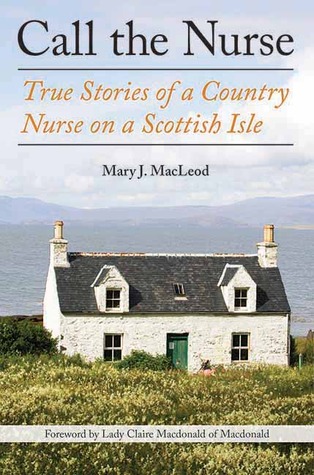 The Scottish Hebrides — a series of islands off the west coast of Scotland — have been occupied since the Mesolithic era, but this does not mean these islands are hospitable. Only the heartiest of people can weather the lashing storms, freezing winters, and everyday dangerous conditions of this almost alien world.
It is to one of these islands, called Papavray, that nurse Mary J. MacLeod brings her husband and two youngest children in the early 1970s. Her training is quickly put to use as she treats patients with diabetes, lacerations, dementia, and scores of ailments to which all human populations living in extreme conditions are prone.
Call the Nurse: True Stories of a Country Nurse on a Scottish Isle is a collection of some of MacLeod's most memorable patients and moments. Published in 2013, it is a work of joy and nostalgia, humor and horror, and is a loving testament to the strength and perseverance of the people of the Hebrides.
James Herriot she ain't
While Herriot's writings are mostly funny and partly poignant (and just as much about animals as people), I get the feeling that MacLeod's writing is more real.
She doesn't shy away from writing about abuse, neglect, incest, smuggling for the IRA, and other stomach-churning incidents. I was actually taken a bit aback by her honesty, and understood her reasoning for keeping the true name of her island a secret.
The harsh, beautiful Hebrides
Regardless of the vileness of some of the situations she describes, MacLeod is clearly enamoured with the Hebrides, spending as much time telling stories about the islands as the islanders.
MacLeod describes places that have existed for millennia, and will erase any evidence of humanity's presence as soon as we are gone.
Roofless houses were everywhere, while boulders and weeds littered the track leading up into the hills from the harbour. Not a tree softened the severity of the landscape, and yet there was a primitive grandeur, a glorious awareness of the forces of nature that had fashioned this little world. Only man's additions had suffered in the passage of time: the rest would go on forever.
The islands are isolated and harsh, but are also inhumanly beautiful, forever wild and untamable. Call the Nurse is a love story to the islands' people and quickly fading way of life, and it is well worth reading.