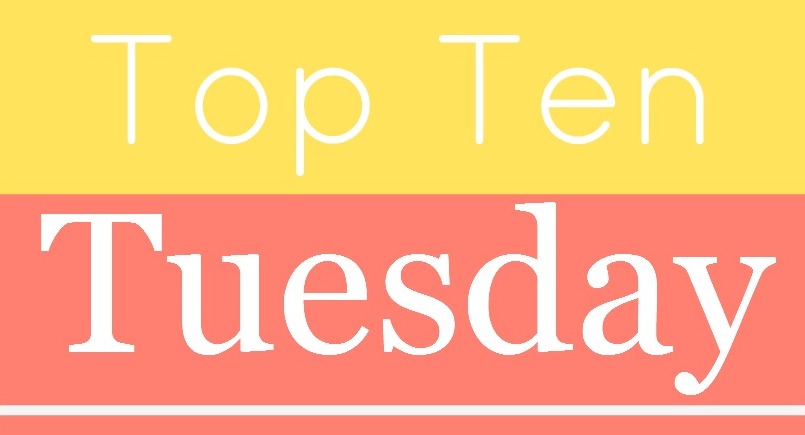 (Top Ten Tuesday is a weekly meme brought to you by The Broke and the Bookish.)
Looking at my main TBR list is a little overwhelming, so at the beginning of each year I like to make a separate, much shorter list of books to tackle. Here's some of the books from that list I'd like to read this spring.
Born to Kvetch (Michael Wex) – A book about Yiddish culture and language.
Huntress (Malinda Lo) – I read Ash way back in 2011, and apparently Huntress is a prequel of sorts. I really enjoyed Lo's world building, and want to get back into it.
The Convenient Marriage (Georgette Heyer) – Been awhile since I read a Heyer, and I'm jonesing for some of her great humor and storytelling.
Long Walk to Freedom (Nelson Mandela) – For the Reading Outside the Box Challenge, and also because I just want to know more about Mandela's life.
Hadassah (Tommy Tenney) – I'm obsessed with the film One Night With the King, and lo and behold it's based on a novel (and The Bible, obviously). I'm in!
Running the Books: The Adventures of an Accidental Prison Librarian (Avi Steinberg) – Who wouldn't want to read this?
Making an Exit: From the Magnificent to the Macabre – How We Dignify the Dead (Sarah Murray) – Stuff like this just fascinates me (see also my love of Mary Roach).
Miss Manners Minds Your Business (Judith Martin and Nicholas Ivor Martin) – All about manners in the work place. I geek out on things like this.
May I be Happy: A Memoir of Love, Yoga and Changing My Mind (Cyndi Lee) – I've been doing yoga for a little over a year, and am now doing it more as part of my CBT. I'd like to learn how it's helped other people, and maybe get some ideas for getting more benefit from it myself.
The Interestings (Meg Wolitzer) – Every bookish person I know has recommended this, so I'm planning to give it a try.
What are you planning to read this spring?