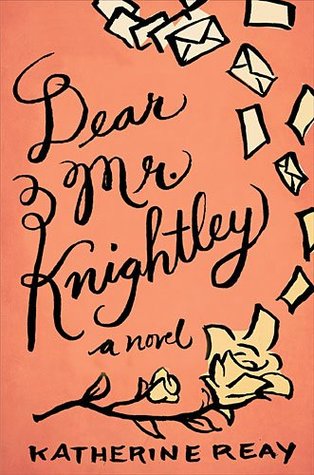 Throughout her years in the foster care system, Samantha's only friends have been the characters in her favorite books: Lizzy, Jane, Emma, Fanny, Anne. She borrows their tendencies, characteristics, and their words, fashioning for herself a series of masks through which she hopes no one sees.
After college and a failed attempt at adulthood, Samantha is offered a scholarship to earn her graduate degree at Illinois' Medill School of Journalism — provided she writes letters to her benefactor, known as "Mr. Knightley," updating him on her progress.
What begins as just another condition of her scholarship soon becomes Samantha's lifeline as she begins to let in those around her: classmates, fellow orphans, and popular novelist Alex Powell (on whom she may or may not have a crush). In her letters she confesses her fears, insecurities, and the truth of her nightmarish childhood.
But Samantha cannot hide behind her characters and letters forever. Soon she must decide if trusting is worth the heartache it can bring.
Austen would be proud
First, take a moment to enjoy the elegant fact that this novel, which showcases a passion for 18th century literature, is written almost entirely in the form of letters — the same method by which Austen and her contemporaries discussed their lives and work with friends and family.
You can't help but root for damaged, awkward Samantha; like her teachers and friends, you know that somewhere inside her is a confident, brilliant human being just aching to escape. Dear Mr. Knightley is character-driven (my favorite!), and author Katherine Reay does a beautiful job of slowly leading Samantha from darkness to light, fear to happiness.
One of the best lessons Samantha learns is that no one is perfect. Everyone has bad habits, secrets, invisible scars — but that doesn't and shouldn't mean they can't love and be loved. That's my favorite aspect of the book, actually: the idea that no one is flawless.
Dear Mr. Knightley is Katherine Reay's first book, and I dearly hope it won't be her last. I'll be keeping an eye on her career — especially if she keeps writing about Austen!