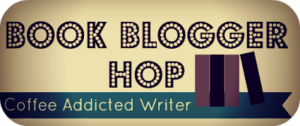 (Book Blogger Hop is hosted by Ramblings of a Coffee Addict. Hop in anytime!)
Question
Book blogging is more than just reading. Who helped you set up or run your blog? Or did you do it all yourself?
Answer
I started my blog in January of 2010, and for the first year or so was using a free Livejournal blog as my homebase. At some point I "upgraded" to a free WordPress site, and then in March 2012 moved everything over to my own domain.
Prior to that I'd done everything on my own — the most difficult part of having a free Livejournal or WordPress blog is finding, installing, and tweaking themes (all of which are kind of lame). But buying a domain, finding hosting, and migrating several years' worth of content…that would take some help.
Fortunately I work for a web design and content marketing company, and my boss was kind enough to dedicate some resources to helping me get everything set up. I'm not a developer, but I'm proud to say that I know enough HTML and can read enough CSS to adjust any theme I choose to install.
Now my biggest problem is finding a theme I like and sticking with it. 🙂
How'd you get your blog started?