(Saturday Snapshot is brought to you by At Home With Books. Join us!)
Last weekend was Memorial Day in the US, so I got to spend lots of time with family. It was Best Friends parents and sister and her family, which means I got to hang out with the cutest nephew ever (don't even try to out-cute this kid):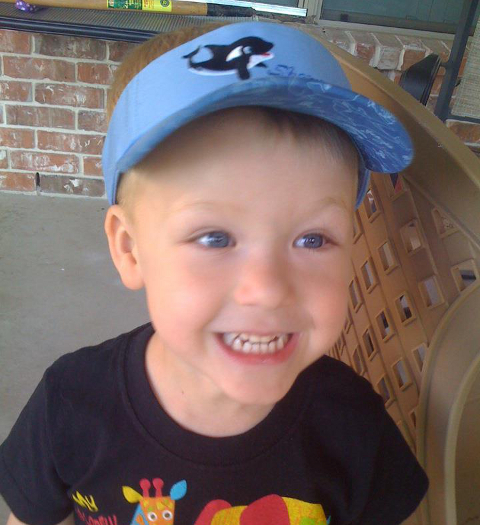 He turned 3 in May, and is 39 inches tall, meaning he can ride his first roller coaster at Sea World (that's him and his daddy in the green shirt)!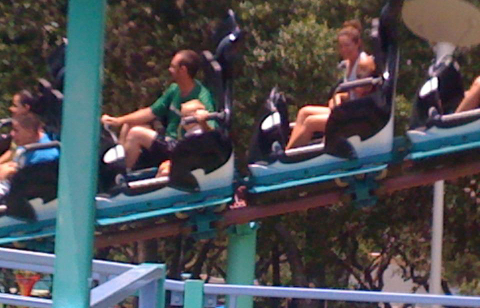 It was really hot, and by late afternoon he was exhausted: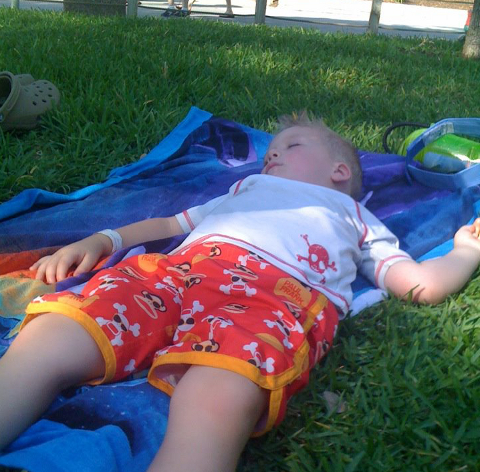 Come to think of it, I was exhausted too. I'm too old for this nonsense! 🙂
This week's photos brought to you by my mother-in-law, who plans to photograph every nanosecond of this guy's life (although, who wouldn't?).