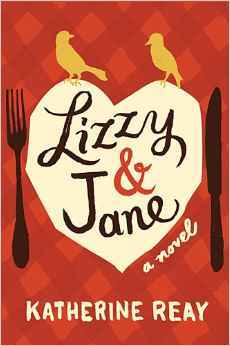 The only thing Elizabeth has ever wanted to be is a chef, but now her dream is falling apart. Her restaurant isn't as busy as it once once, and she suspects her new sous chef is actually her replacement. She needs to get away, but the only place to go is home — somewhere Elizabeth never wanted to be again.
Her sister Jane is sick, and scared. The cancer that killed their mother has passed on to her, leaving her unable to eat, take care of her children, or try to mend her relationship with her husband. The last thing she needs is Elizabeth — the girl who ran away when things got hard — hanging around pretending to be helpful.
The two try to reconcile, but life seems to be busy making other plans. Can Lizzy and Jane find a way to become sisters again?
Families are hard
Like many siblings, Lizzy and Jane fight so fiercely because they're more alike than they want to admit. Both ran away from their childhood home after their mother's death, Lizzy runs away from New York when things get tough, and Jane prefers to push away her husband than fight together with him against her illness.
It's painful to see how damaged the sisters' relationship is, and how Lizzy in particular is still so angry that she's compelled to lash out. Watching both of them sabotage any relationship growth over and over again is frustrating. No one but their father comes across as particularly mature.
Food as healer
Both Lizzy and Jane have lost the ability to enjoy food — the former because her passion for cooking is dwindling, the latter because chemotherapy makes all food nauseating. But to their surprise, food is what brings the sisters together.
Lizzy makes it her mission to craft recipes that are appealing to a person undergoing chemo. For the first time in years, she's required to actually listen to Jane — and that willingness is all it takes to start their relationship on the road to recovery. It's not an easy journey, but it's worth the read.
More good stuff from Katherine Reay
I read Reay's first novel, Dear Mr. Knightley, soon after it came out almost two years ago. Lizzy and Jane continues her Jane Austen theme, a fact about which you will not hear me complaining.
The plot feels a little clunky at times, and Lizzy isn't the easiest character to like, but I enjoyed learning Lizzy's "science" behind making good food for people in chemotherapy treatment. Overall, a good read.