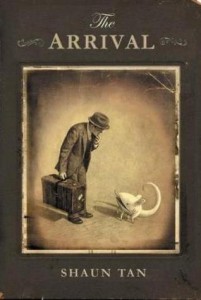 Shaun Tan's The Arrival uses dozens of beautifully drawn images to tell the story of an immigrant's arrival in and exploration of a strange land. He sees strange creatures, makes new friends, and learns to love his adopted homeland.
Incredibly well done
This is an amazing story. The majority of people, most especially in America, are not native; their ancestry lies across the ocean in Asia, China, and Africa. Being an immigrant was—and still is—so difficult: long journeys, cultural and language barriers, stigma, poverty. I've read countless personal accounts of those who made such journeys, and it makes me incredibly thankful that I happened to be born in the US.
The Arrival doesn't use a single word, but its tale is no less powerful. This Google search shows many of the images the book contains.
A homeland in turmoil: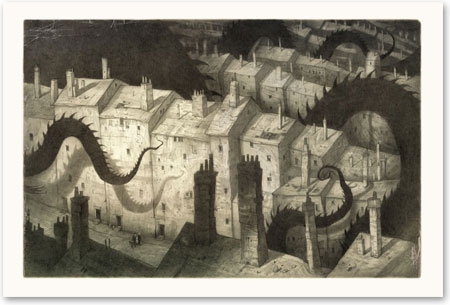 The family left behind: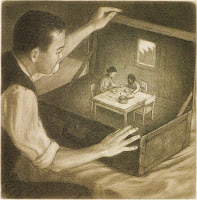 A strange land in which communication is nearly impossible: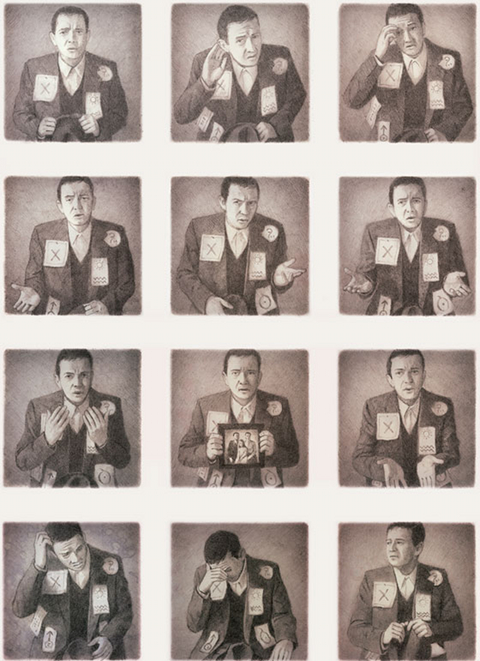 Adding to the feeling of universality was Tan's decision to send his main character to an imaginary land. The fantastical landscape and nonsense language puts the reader in the same shoes as the unnamed MC, and makes the story even more impactful.
Add in the community of friends the MC builds around himself and the touch of whimsy created by some funny creatures, and what you end up with is a book worth blogging about. Read it, right now.