(Saturday Snapshot is brought to you by At Home With Books. Join us!)
A couple weekends ago Best Friend and I went to a friend's birthday party. After pizza and presents was what we really came for: the silly dance games!
This is a direct result of letting a bunch of college-age kids play on the Wii: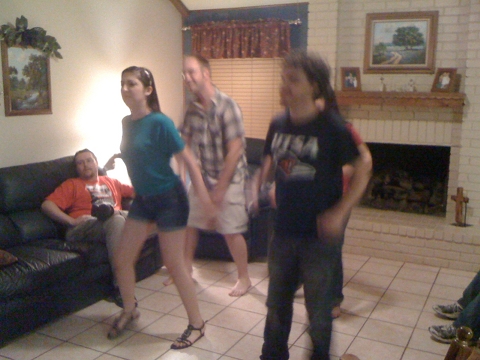 The photos are blurry because everyone's moving, but you can still see the various looks of happiness, concentration, and consternation on people's faces.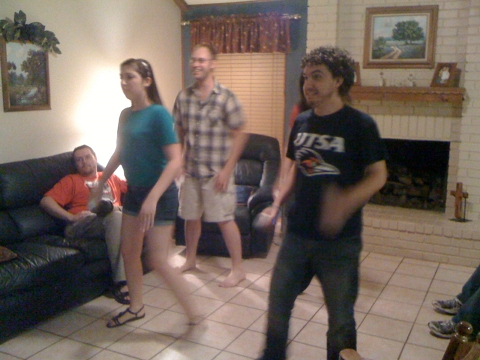 And all preserved on the Internet for posterity. You're welcome!