(Saturday Snapshot is brought to you by At Home With Books. Join us!)
Last night Best Friend and a mutual friend had dinner at Chilito's, the local food truck. The food is Peruvian and delicious. I usually spring for the tacos (pulled pork, potatoes, onions, other veggies, and homemade green sauce), but apparently that's just on the lunch menu, so I had the turkey panini.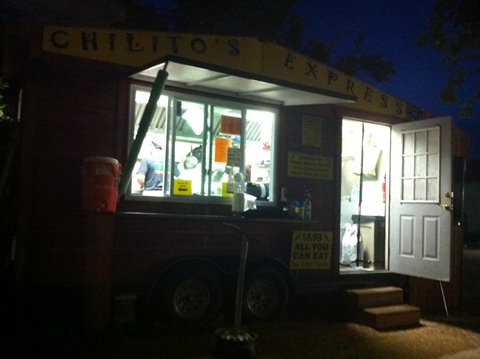 There's a bar right next door called the Purple Iguana, and last night there was live music. It's a great little area, brightly lit and fun. The weather's been amazingly nice the last few weeks, and the nights are cool and lovely.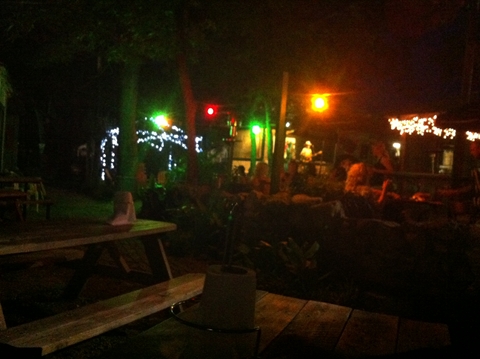 It's Memorial Day weekend here in the US, so I'm spending time with family (including the cutest nephew ever) and trying to get some relaxation in. Have a great weekend, everyone!