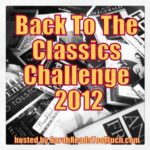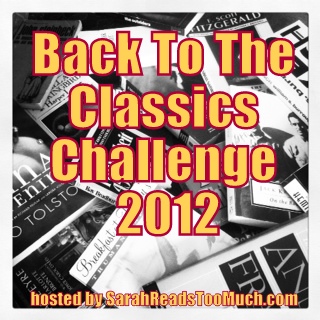 (I read this book as part of the Back to the Classics Challenge. Click on the link or image to join in the fun!)
When her family's financial situation becomes impossible, the young Agnes Grey hires herself out as a governess. The families for whom she works and the children she teaches are uniformly terrible, and it is only through persistence, patience, and a kind heart that Agnes is able to continue earning money for her family.
But will the kind preacher for whom she cares ever truly see her, or will Agnes' good heart and inner loveliness be overshadowed by the flirtatiousness and beauty of her newest student?
Some thoughts
While I adore Charlotte's Jane Eyre and despise Emily's Wuthering Heights, the third sister (Anne Brontë) and her novel Agnes Grey fall somewhere in between.
It's not that the book was bad; it just felt like a poor imitation of Jane Eyre: a poor and plain governess comes to teach for a wealthy family; falls in love; trials and tribulations; obstacles, and ultimate success.
The story wasn't a long one (681 ebook pages), but it felt too long. The time Agnes spends as a governess to the first family, the Bloomfields, for example. It went on for 120 pages, even though Bronte could have easily gotten the themes and ideas across in much less, or by removing that section altogether. The time Agnes spends with the second family is more than enough to showcase those themes (how governesses are abused, how parents are over-indulgent, how servants are treated badly, etc.).
The main character felt flat. I wanted to feel worse for her, but she didn't give me much reason to like her. Unlike Charlotte's Jane, Anne's Agnes has no real spine, no bravery. She's just kind of mousy and well-behaved, and refuses to stand up for herself in any real way.
Brontë got her message across: I hated the characters I was supposed to hate, and rooted for those for whom I was supposed to. But in the end I didn't really care that much — there was never much tension, because I knew from the start that Agnes would end up happily married. It took the zing out of the reading.
I'm glad I read this book, but I won't say I enjoyed it much.
Challenge credit
Published in 1847, Anne Brontë's Agnes Grey fulfills the credit for a 19th century classic read.
Am I totally off the mark here? What do you think of the Brontë sisters' writings?