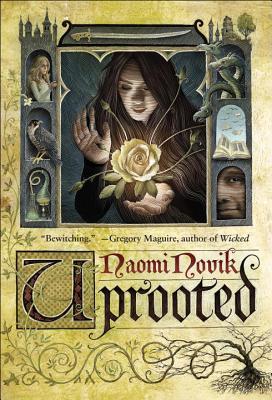 Like everyone else in her village, Agnieszka has always known that the Dragon will choose her best friend — graceful, brave, intelligent Kasia — as his companion. He's not a real dragon, but he is the only thing standing between the village and the Wood, a twisted forest full of ancient evils.
But when something unexplainable happens at the selection ceremony, the Dragon chooses Agnieszka instead of Kasia.
It seems the Dragon isn't happy about his choice either. Agnieszka's domestic skills are worse than lamentable, and she always bungles the strange lessons the Dragon tries to drum into her head. The words she learns to say cause amazing things to happen, but she doesn't understand what it all means.
And when Agnieszka bravely, stupidly ventures into the Wood to save the captured Kasia, she sets in motion a chain of events that may leave her world in ruins.
Not your mama's YA
I love young adult literature that doesn't feel like it. Forget the love triangles, the moping, and the girl drama, let's go on an adventure with a total badass!
The Dragon considers Agnieszka a lost cause, but it's clear from the beginning that she's something special. She's smart, brave, and the perfect level of hot-headedness to shake up the Dragon's neat little world.
The Wood casts a shadow over everything in Agnieszka's life, and she's determined to discover why. Was it always corrupted? Can she use her magic to release those who have been imprisoned there? Is it possible to heal the Wood entirely?
Uprooted takes Agnieszka from the muddy lanes of her village to the treacherous grandeur of the capital, the horrifying heart of the Wood to the heat of battle, but never lets the reader forget the power of believing in yourself. The writing is spot-on, and the secret in the Wood is well-crafted.
This isn't Novik's first brush with dragons. If novels about war are your thing, check out her Temeraire series. The first, His Majesty's Dragon, has some really great moments.