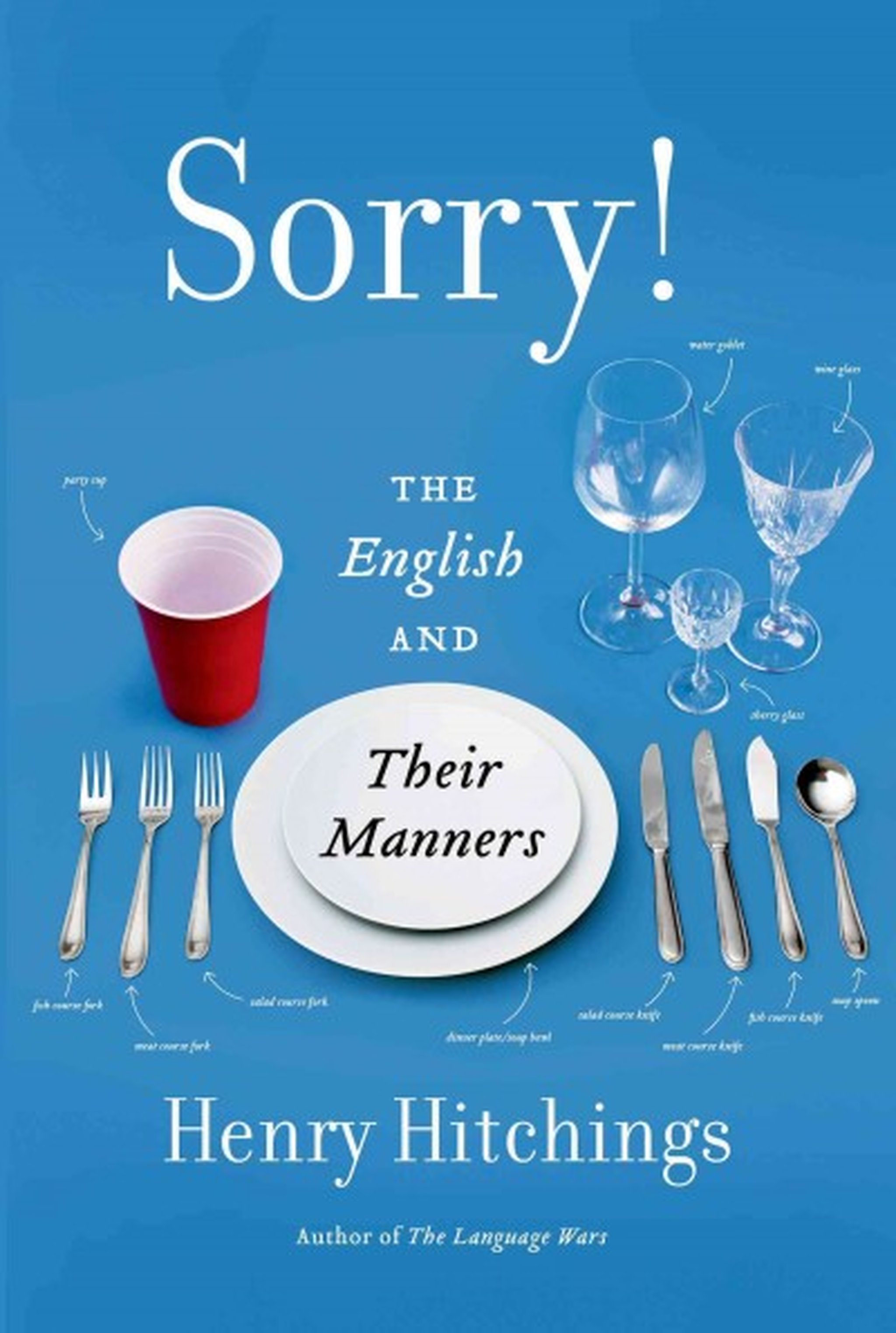 Most of us grew up hearing, "What do you say to the nice lady?" and "Don't put your feet on the coffee table." Having good manners was important, and we could almost always tell when someone hadn't been brought up to have them.
But where exactly do manners come from, and who decides when they should change? Why do things like keeping your elbows off the table and sending thank-you notes matter so much to us?
In Sorry! The English and Their Manners, author Henry Hitchings examines the history of manners in England — and the peculiarities of the English character. A blend of history, anthropology, and personal anecdotes, Hitchings' book is an in-depth (if occasionally dry) look at manners and what they say about those who practice them.
Still on the fence
Go with me on this: Sorry! was a lot like a fruit-filled danish.
I got some great mouthfuls of delicious humor and interesting factoids, but had to muscle through a lot of dry, flaky bits first.
Much of the history was…well, dull. Which is not something I say lightly. History is important, but at 320+ pages I found myself wishing for a little less of it.
Like every other American, I think the world revolves around me; it could be that Hitchings' focus on English manners made it less interesting. It was harder for me to point to a particular manner and feel empathy, a "Hey, we do do that!" moment.
There are some standout moments, though, like this 1558 advice from Giovanni della Casa:
Nor should you look in your handkerchief after blowing your nose, 'as if pearls or rubies might have descended from your brain.'
In the end, Hitchings boils down the purpose of manners into a desire to make others comfortable (or avoid making them uncomfortable):
…the ability to evaluate and regulate the effects we have on other people is a part of a fine awareness of ourselves.
So in other words, having good manners is just good manners.