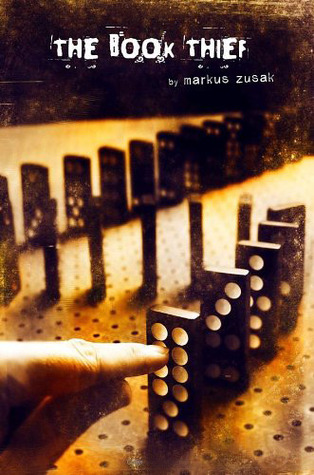 It is 1939, and Liesel Meminger has just lost her brother and mother; her journey to the small German town of Himmel and into the hands of foster parents is made with bleeding hands and frozen heart.
Her loud-mouthed foster mother scares her, but Hans, her new papa, is different. He plays the accordion. He paints. He teaches Liesel how to read the book she stole from the grave digger.
Lessons are conducted late at night, after Liesel is torn from sleep by nightmares; in the afternoons when Liesel visits the basement where a frightened man is hiding; in the shelter as the bombs fall over them.
The Book Thief is the gut-wrenching story of one girl who survives a horrifying war by stealing books — some straight from Hitler's flames — and sharing the stories with the people she grows to love.
But as our narrator says, he comes for everyone eventually. Even book thieves.
Lots of people love this book
There are a handful of books that appear consistently on "Top 10" and "favorite" lists, and The Book Thief is one of them — for good reason.
I first read this novel soon after its publication in 2005, and have been avoiding a re-read ever since. Books dealing with the Holocaust are never easy reads, and I recalled that the book didn't have what you'd call a happy ending.
Reading Getting the Girl in 2011 reminded me how much I enjoyed Markus Zusak's writing, so I resolved to give The Book Thief another go.
Cue the weeping
Although you can in no way compare the murder of six million Jews with the suffering of "Aryan" Germans during WWII, The Book Thief is a reminder that not all Germans agreed with their leader, and that death visited families like Liesel's just as it did those in the concentration camps.
Liesel experiences so many horrible things in her young life, and like many before and since uses books to transcend hunger, fear, and death. It is through stealing books and telling stories that she attempts to make sense of a world turned mad.
While I can't say I loved The Book Thief — it was simply too sad for me — it's obvious that Zusak is a talented storyteller. His novel is well-written, chilling, and heartbreaking.