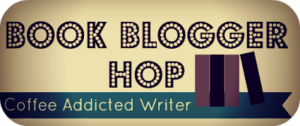 (Book Blogger Hop is hosted by Ramblings of a Coffee Addict. Hop in anytime!)
Continuing the Halloween theme, this week's challenge is to provide an opinion on which murderer is scariest: Norman Bates or Hannibal Lecter.
I've not read any of the books in which these characters star, or seen more than a couple clips of the 1991 film Silence of the Lambs (starring Anthony Hopkins as Lecter), so I'll have to make my choice based on the little research I've done.
On one hand we've got Lecter, psychopath/sociopath serial killer who cannibalizes his victims. On the other we've got Bates, who kills his mother in a fit of rage and compensates by developing multiple personalities, one of whom is his mother.
They're both obviously batshit crazy, but as for scariest I'm going to go with Lecter. Bates was driven insane by his mother, and doesn't seem to be able to control himself, and isn't particularly intelligent (his murders are always discovered). But Lecter is smart, calculating, and completely aware of the horror of his actions — and what's more, he's proud of them.
Bates is scary because he's mentally ill; Lecter is scary because he's evil.
Do you agree or disagree? I'd love to get an opinion from someone who's read the books or seen the entire films.