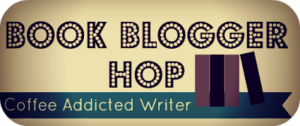 (Book Blogger Hop is hosted by Ramblings of a Coffee Addict. Hop in anytime!)
Halloween is inching ever closer, and now's the perfect time to start thinking about books that scare and/or creep the tar out of you. I don't normally read "scary" books, but there are a handful of thrillers that definitely kept me up at night.
What book gave you the heebie-jeebies? Let me know in the comments!