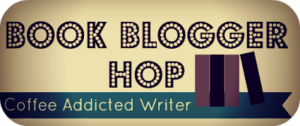 (Book Blogger Hop is hosted by Ramblings of a Coffee Addict. Hop in anytime!)
Question
Were you a born bookworm or somebody got you into the habit of reading?
Answer
I've always been introverted, which I think lends itself nicely to being a bookworm — but it was definitely nurtured into me by my mother. She's an even bigger reader than I am, and there's been many a time where we've spent nights on our respective couches, absorbed in our current reads.
My mom has passed many things on to me, but the thing for which I'm most grateful is an appreciation and respect for the written word.
Were you born a bookworm, or did you develop into one?