(Saturday Snapshot is brought to you by At Home With Books. Join us!)
Last week shared some photos of fresh fruits and veggies from an open market in Prague. I've got news for you: not only are they good at growing it, they're great at cooking it too!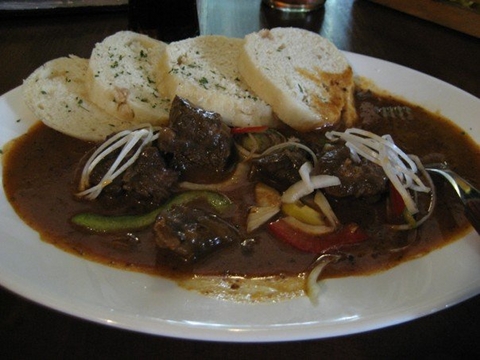 First up was Cafe Franz Kafka and their famous pork gulaš (goulash) with dumplings. So incredibly good — the dumplings were perfect for sopping up the thick stew.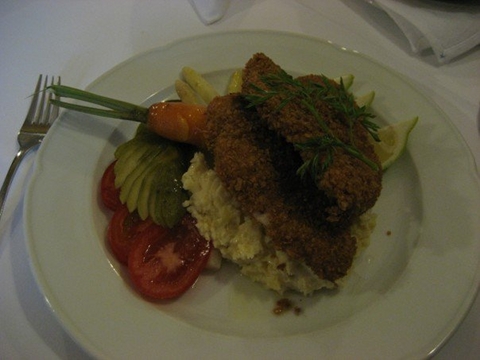 This is a photo of the best meal I've ever eaten. Chicken schnitzel with garlic mashed potatoes, and freezing cold tomatoes. It set me back about $25, but it was fantastic. If you're ever in Prague, head to King Solomon, the best kosher restaurant in town.