(Saturday Snapshot is brought to you by At Home With Books. Join us!)
One of my favorite things about spending time in Europe was the food — specifically the fresh fruits and veggies you could get in any of the open markets.
These photos were taken at the market just off Wenceslas Square in Prague, Czech Republic.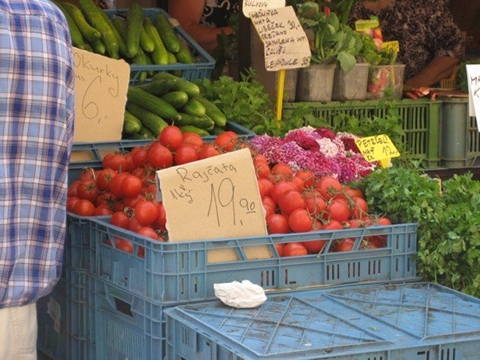 Tomatoes, cucumbers, and cilantro.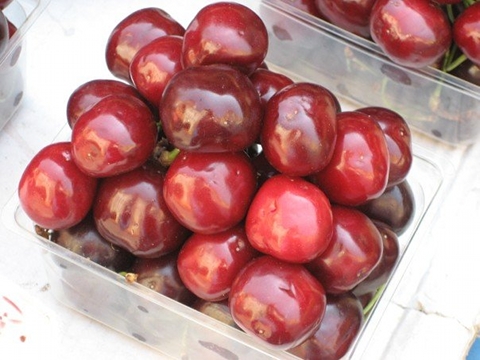 Cherries (my favorite!)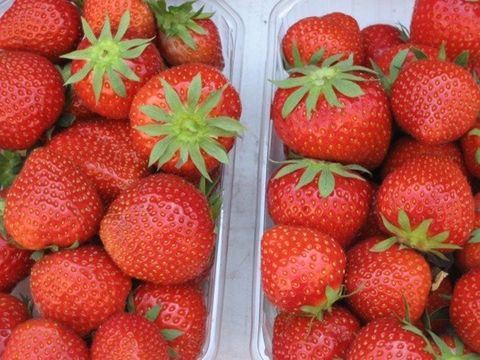 Strawberries. These smelled incredibly delicious.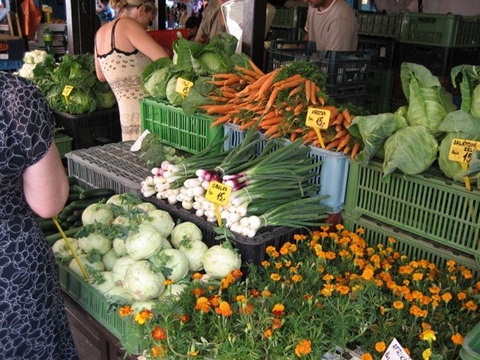 Carrots, lettuce, green onions, and some sort of root vegetable. Any idea what the white bulbs are?
Speaking of delicious food, it's lunchtime!