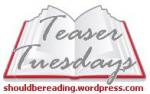 (Saturday Snapshot is brought to you by At Home With Books. Join us!)
Back in August 2010 Best Friend and I took a road trip to Folly Beach, South Carolina to spend a week with friends. We all rented a place right on the beach, and it was lovely.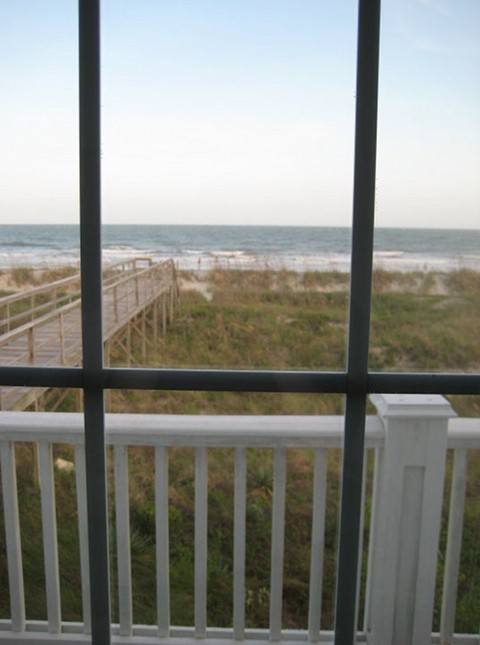 I never enjoyed the beach much as a kid, and I still really don't: it's hot, sand gets everywhere, the water is salty and full of various lethal swimming creatures, etc.
But I count the week I spent at Folly Beach as one of the best of my life; not just because I was with Best Friend, but also because I was with a big group of funny people, and we played games and went swimming and sat on the porch and watched shooting stars. I loved the sun room in particular: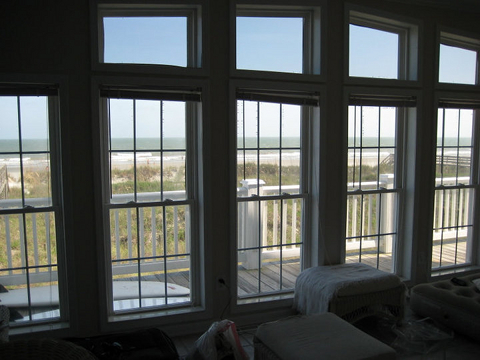 We also took a day trip into nearby Charleston to check out some open markets and visit the South Carolina Aquarium and its 385,000 gallon salt water tank.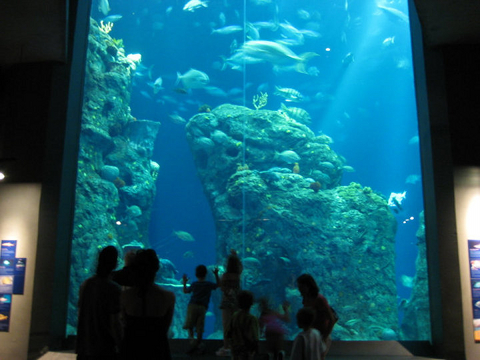 It was a great trip, and I'd love to go back someday.