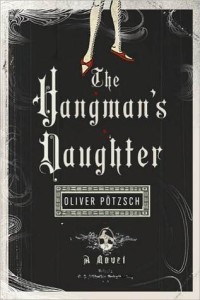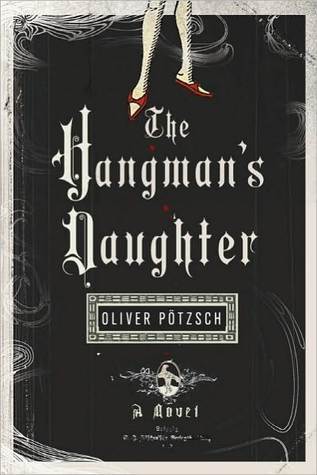 When several children in the town of Schongau (Bavaria) are found murdered, the symbols on their bodies point to witchcraft. The townspeople are out for blood, but the town leaders remember the horror of past witch hunts, and how many more innocent than guilty were killed.
What they need is a scapegoat, one person on whom they can blame the murders, torture, send to trial, and execute before things get out of hand. The fact that the murdered children have been spending quite a bit of time with the town midwife does not go unnoticed, and soon she is arrested and jailed. The town council believes that executing her will solve their problem.
But hangman Jakob Kuisl is not so certain. It is his job to interrogate prisoners and force them to confess, and he has a nagging feeling that the midwife is not the one responsible for the murders. He and Simon, the physician's son, must quickly work together to solve the mystery. And it turns out that the life of more than one woman is at stake.
A perfect story
Oh novel, how do I love thee? Let me count the ways!
Murder mystery, check. Creepy bad guys who may or may not be human, check. Kick-ass main character, check. Plucky/brave female character, check. A touch of romance, check. The only thing this book is missing is a complimentary hangman's axe with purchase.
And that prologue? Terrifying.
I wrote a couple weeks ago, when I was halfway through The Hangman's Daughter, about how much I like Jakob; and after finishing the story I like him just as much, if not more.
The one complaint I have is that some of the language felt awfully modern for the 17th century; at one point Simon responds to some comment his father makes with, "Whatever," and several characters get the attention of a group by saying something like, "Hey guys!" I'm not an etymologist, and have no idea if these words/uses were around during this time period.
The Hangman's Daughter is a translation (German to English) so perhaps its the fault of the language change. All the same, it was jarring.
That small pet peeve aside, I loved Pötzsch's novel. It's gruesome and nightmare-inducing, but very smartly written (and translated) and had me biting my nails through every turn of the page. If you haven't read it, you should — turn on every single light in your house and prepare to be more than a little scared, and totally hooked.
Win a copy of The Hangman's Daughter
I loved this book so much that I've decided to give away a copy (paperback, mint condition) to one lucky reader!
Winning's easy. You must:
Be a follower of this blog
Live in the United States (I cannot ship internationally, I'm sorry)
Fill out the form below (one entry per person, please)
A roll of the die will determine the winner.
[This contest is now closed. Come back for more reviews and giveaways!]
This giveaway ends March 26. You only have two weeks, so get to entering!