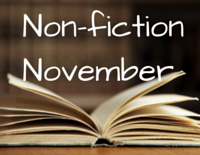 I despise stagnation. If I'm not learning or growing, it feels like I'm dying. This is partially because it's the way I am (learning is so much fun!), and partially because I've got a lot of baggage when it comes to job progression and success.
In my anxiety-infested brain, not having enough to do at work means I'm about to be let go. I have nothing to do, which means there's nothing to be done, which means why would they keep me around? Is there nothing to do because there's truly nothing to do, or is there really stuff to do but my boss isn't putting it on my plate because she's about to fire me?
This isn't a logical chain of reasoning — not given recent events, at least — but it's one I fight with regularly.
"What's the plan?"
I ask, and am asked, this question daily. Being able to answer is fun for me. "First I'm going to do this, then I need to ask about this, then I can…" etc. I love planning, I love putting together a process and working through it.
It used to irk me that I wasn't able to answer this question when it came to my career. Was I being myopic or ruining my life because I didn't know where I "saw myself" in five years?
Turns out, not really. Fuck the Grand Life Plan. It's impossible. Life changes too fast, and is too short to spend time trying to force it take a shape it no longer can.
Build your path as you walk it
"Winging it" is not my thing. I have goals and things I want to learn and improve on — but I don't go overboard with life planning anymore.
I want to improve my public speaking skills, so I joined Toastmasters in June. Two speeches in the bag!
I'm working with my manager to take on projects that fit my strengths and give me growth and visibility opportunities.
I'm a member of my company's career committee, which spearheads career development programs for everyone I work with.
I attended this year's Texas Conference for Women. Incredible speakers and sessions that have inspired me to do better (and re-think what "networking" really means).
I'm also reading like a fiend. Here's what's kept my brain spinning the last few months:
I also can't wait to get my hands on Adam Grant's Give and Take and Kelly Hoey's Build Your Dream Network.
Life is exciting and fun and a little bit intimidating right now. Definitely a sign I'm on an interesting path.