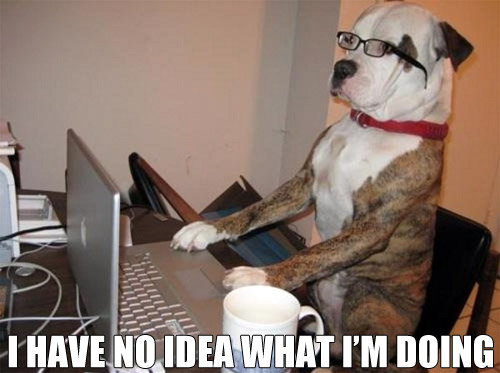 It's been a year since my company formalized our internship program, and in that time I've looked through hundreds of student resumes and interviewed dozens of applicants. We've had fantastic interns, but to find them I've had to sift through some pretty scary resumes.
So students, wondering about the reason why you were turned down for that internship? I can give you three.
1. You didn't actually read the description
My company's intern program page has all kinds of great info about the program, what kind of internships we offer, etc. It also clearly states:
You must be living in the San Antonio, Texas area (when not in school).
It's amazing how many resumes I receive from students who not only don't live in San Antonio, but also don't live in the state of Texas, or even in the country.
Reading comprehension and the ability to follow instructions are a fundamental part of almost every job (and certainly of those in the web design and marketing industries).
If it's obvious that you haven't read the description of the position for which you are applying, no company is going to trust you to be able to handle being part of their team.
Bonus: You're doing a "spray and pray"
I've received resumes from people interested in accounting and architecture positions, neither of which have anything to do with the internships we offer.
Don't just go on auto-pilot and send your resume to every job or intern position you come across. Read the damn description and don't apply to things that are completely unrelated to your chosen field; it wastes companies' time and makes you look like an idiot.
2. Your resume is awful
By this I don't mean, "You don't have relevant job experience," which is obviously a difficult thing for a college student to have. I mean elementary things that are just dumb.
Emoticons? Seriously?
Emoticons belong in text messages, not on your resume. Your tone should be professional and fact-based. My own resume is pretty lame, but even as a college student I never had to be told not to use smiley and winky faces in a professional document.
Microsoft Word is no longer a qualifying skill
The ability to type, save, and print a Microsoft Word document is no longer considered an "exceptional" skill — it's like listing "Ability to read and write." Take this off your resume right now.
Two words: spell check
In February I was handed a resume by an International Business major working toward his MBA, and within 10 seconds had found four typos — he had misspelled both his major and the name of his university.
[pullquote]In February I was handed a resume by an International Business major working toward his MBA, and within 10 seconds had found four typos — he had misspelled both his major and the name of his university.[/pullquote]
If you're writing your resume on a computer — which you should be — any program you use will have a built-in spell check program. That squiggly red line underneath a word means the program has probably spotted a typo.
But don't completely rely on your computer to find errors. Double-check your resume yourself, and have several other people proofread it, too.
There is zero excuse for spelling errors on your resume.
3. You don't respond to emails
You've succeeded in sending out a resume that is emoticon- and error-free. Awesome!
But what happens when I email you requesting portfolio pieces, or to check your availability for a phone interview…and I never hear back?
People in charge of hiring don't have time to circle back to (or even remember) applicants who are unresponsive to follow-ups. If you don't get back in touch, we'll forget about you and move on to having conversations with those capable of responding when contacted.
Set an "away" message on your email if you're going to be unable to access it during a time when it's likely an employer may contact you about your application. In a pinch a short email with, "I've received this email, but can't access my portfolio from where I am. I will send it to you as soon as I'm home tomorrow" can be a good idea.
If you're contacted by an employer in whose internship you are no longer interested, don't just ignore them. Be a grown-up and let them know.
Make it hard for me to cut you
As someone who's responsible for hiring interns, it's my job to separate the wheat from the chaff, to make sure I'm not wasting my time — or my boss' — on applicants who are clearly not qualified.
I see dozens of resumes, and am looking for the slightest reason to cut people from the applicant pool — the owners of bad resumes are the first on the chopping block.
On the other hand, having good communication skills and a solid resume are the first steps in the right direction, and make it harder for me to justify bumping you from the list without talking with you first.
See where I'm going with this?
3 ways to better your odds
Many applicants to my company's internship program ask me what we're looking for in an ideal intern. Skills are important, of course, but just as important is motivation and passion. We want people who are willing to go the extra mile and exceed expectations.
Use available school resources
Many universities and colleges have Career Services departments where students can go for help with resume writing, mock interviews, and other helpful resources. Utilize those!
If you're not in school or your school's Career Services department is lacking, head to the web. Read up on resume writing techniques, conduct practice interviews with friends. Ask your parents if they know anyone who can give you tips.
Learn on your own time
You might be majoring in same field as the internships for which you're vying, but school can't teach you everything you need to know — some things you can only learn on your own.
Read books and blogs related to your chosen field. Find a description of your ideal job, see what skills are needed, and get to work learning them.
Surf the web for free tutorials and other resources, take extra classes, be willing to go that extra mile.
If you're not willing to do this — if you're not passionate about the position you're going for — perhaps it's time to consider a different vocation.
Find a mentor
Look for someone in your chosen industry who you feel is great at what they do, and is close enough to you geographically to network with in person.
Connect with them on LinkedIn, comment on their status updates and company blog, message back and forth. Establish a relationship, then invite them for a cup of coffee and ask to pick their brain about what you can be doing to better your chances of succeeding in the industry.
There are lots of great business people out there who would love to share their knowledge — it's your job to find them.
Clean up your resume, make an effort to learn more on your own, and go forth and intern!