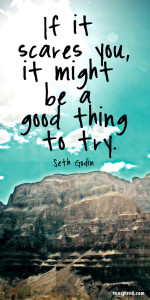 I enjoy my job. Although I wouldn't call it a thrill ride, my tasks are so varied that it's hard to ever say I had a boring day. Take yesterday for instance, when I:
Wrote a blog post about things to consider when choosing a medical alert/home monitoring system
Proofread an article entitled, "5 Elements of Your Dream Master Bathroom"
Updated an editorial calendar for a wastewater systems company
As someone who spent the bulk of her younger years writing short stories, hideously awful fanfiction, a couple of half-decent plays, and majored in theatre, I never imagined I'd spend my working days writing non-fiction.
But then life takes all of us in unexpected directions, hopefully depositing us neatly just in front of what we need at the time.
For most of my life my "need" has been for books and solitude. This is still true a good part of the time, but over the past several years I've learned to appreciate those who pull me out of my shell and insist I live in the real world, if only for a few hours.
These people — my friends — have shown me that my secrets aren't shameful, that I am strong, that I am not broken. This is unexpected, and I am grateful.
It's been a difficult six months, and I know the next six will be challenging too — and for the first time in a long time, I'm glad I'm not alone.
[Image: Krissy Venosdale]