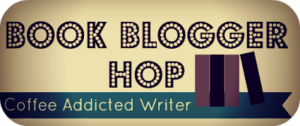 (Book Blogger Hop is hosted by Ramblings of a Coffee Addict. Hop in anytime!)
Question
If you don't like a book that you said you would review, do you graciously turn it down and explain why or do you struggle through it and hopefully come up with a half-decent review?
Answer
I'm not a big fan of quitting, so unless it's genuinely horrible I almost always power through reading and reviewing any book I pick up; for example, of the 55 or so books I've read so far this year, there were only five I didn't like — and of those five there was only one I didn't finish (The Elegance of the Hedgehog).
Reviewing books you don't like is just as important as reviewing books you do — it's the perfect way to practice giving constructive criticism, and can spark some good conversations between you and your readers.
Your turn, folks. Do you review books you don't like?