(Saturday Snapshot is brought to you by At Home With Books. Join us!)
I recently became the proud owner of my own copy of The Sacred Harp, sometimes referred to as the Denson book or simply the "red book." I'm obsessed with Sacred Harp and have been singing it for several years, but before last weekend I'd always sung from one of the loaner copies made available at every class and singing/convention.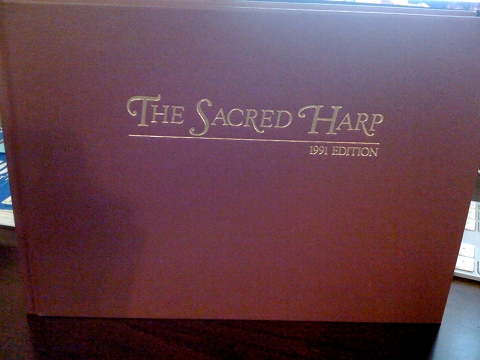 Since its compilation in 1844, the book has only been revised four times: 1869, 1911, 1936, and 1991.
I also own a 1907 Cooper book (another songbook used in Sacred Harp singing), but it's in too poor condition to use or even handle frequently: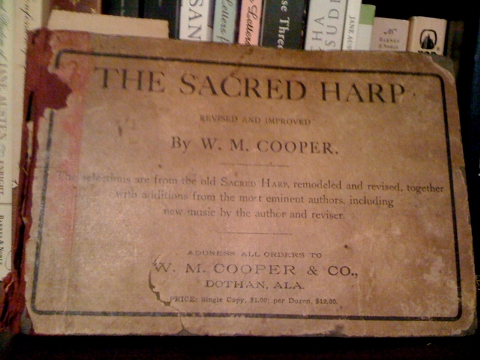 A peek inside the Denson book and #457, "Wayfaring Stranger"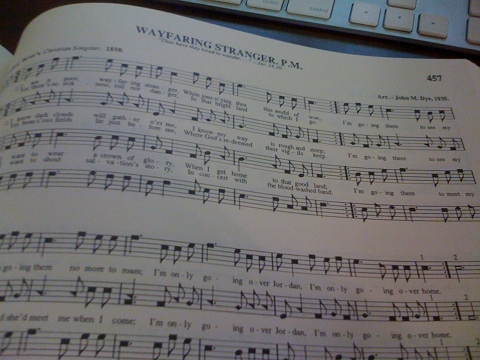 And "Wayfaring Stranger" in action:
If this has you intrigued, you can read more about Sacred Harp here. Happy Saturday, and sing on!